First Faymonville Trailers for Mammoet Americas Holding, Inc.
THE US TEAM OF THE GLOBAL PLAYER, MAMMOET, CAN COUNT ON THE CAPABILITIES OF TWO NEW 9-AXLE HIGHWAYMAX TRAILERS FOR VARIOUS HEAVY HAULAGE MISSIONS IN NORTH AMERICA.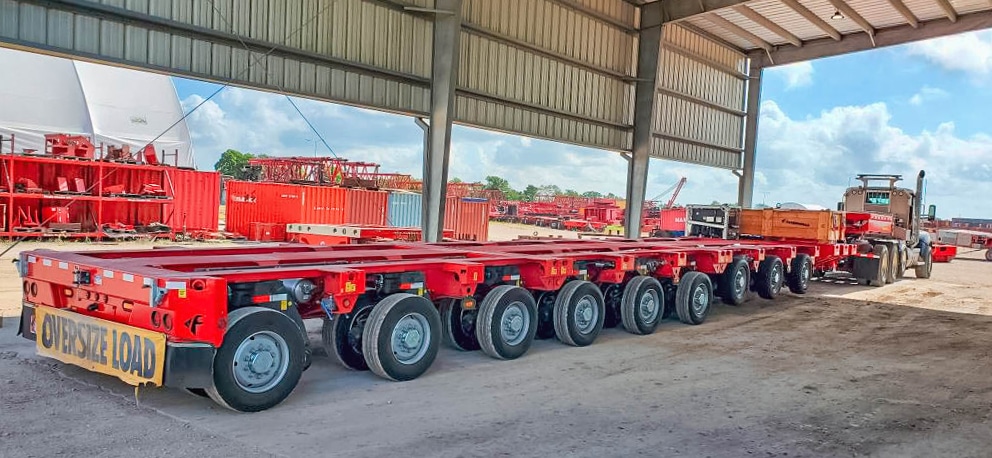 Mammoet knows exactly which technology allows them to grow their business further, and gives new possibilities for the future. By welcoming two new Faymonville 9-axle HighwayMAX trailers, they aim to cut down set up time prior to loading, and to reduce empty weight to increase the payload. And, as with all Faymonville trailers, they are user friendly and easy to operate.
The new HighwayMAX permits a legal payload of more than 174,000 lbs at 20,000 lbs per axle and a technical payload of more than 249,000 lbs. "The king-pin-steering with counter-steered axles enables the necessary maneuverability", explains Faymonville Sales Manager Paul Hönen. "The pendulum axles with 23 ⅝" hydraulic stroke and a steering angle up to 60° make the trailer ready even for difficult road conditions." The HighwayMAX gives Mammoet added versatility, and allows them to quickly adapt the trailer according its load. The stretch deck has a total length of 89' and features easy extending and closing. The "truck & trailer"-length remains below 90' allowing it to travel without an escort in most US states.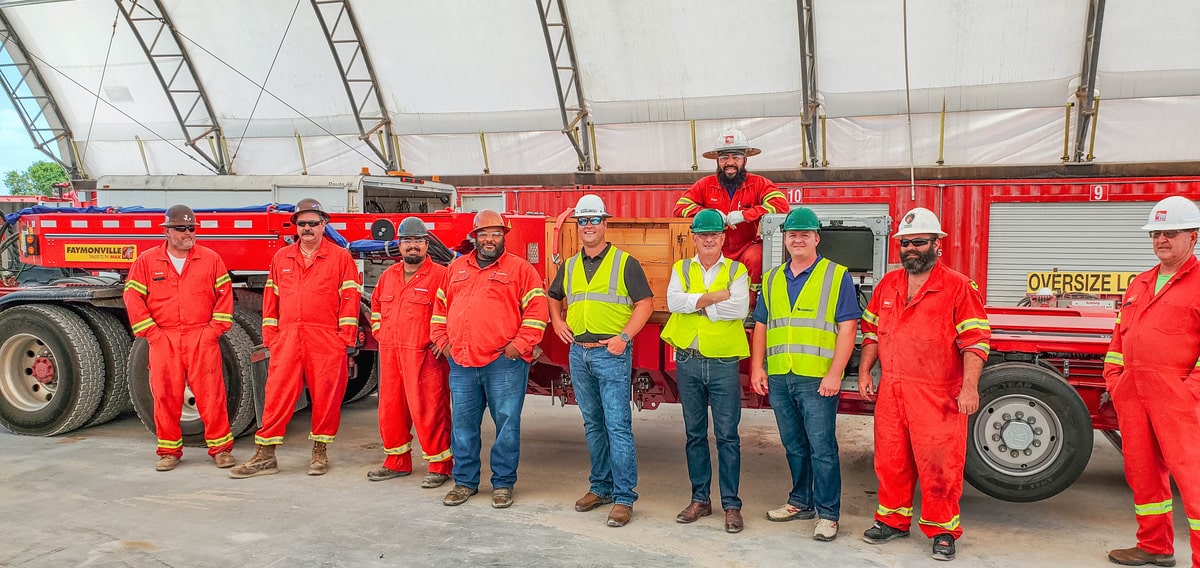 Paul Hönen adds: "Our HighwayMAX vehicle is the reliable solution for the most different heavy haul jobs. Extremely high point loads of 44,000 lbs over the axle bearings and 88,000 lbs over the center spine ensure optimum robustness. The hydraulic axle compensation provides an increased side stability." Faymonville uses US-DOT certified components for brake and lighting systems, and for a fast and reliable after sales service, all spare parts are available in the US market.
Mammoet is looking forward to using the new equipment for transporting industrial parts, wind energy components, machinery or crane components.