On 8 June 2015 the Government abolished the paper counterpart that accompanied all UK photocard driving licences – this is no longer issued by the Driver and Vehicle Licencing Agency (DVLA). The counterpart was originally introduced to display details that could not be included on the photocard. Details on the paper counterpart included some vehicle categories people are entitled to drive, and any endorsement/penalty points they may have.
From June 2015 onwards details of drivers who receive endorsements/penalty points will only be recorded electronically, and will not be printed or written on either photocard licences or paper driving licences. Drivers have been instructed to destroy the paper counterpart after this date but have been told to retain their current photocard driving licence. However, paper driving licences issued before the photocard was introduced in 1998 will remain valid and should not be destroyed. In place of the paper counterpart, the DVLA has now introduced its new Share Driving Licence service, whereby operators must perform an online check of a driver's entitlement and endorsements.
This system requires the driver to first log on and generate a unique, one-time use access code to share their record. Alternatively, they can use a premium phone line costing 51 pence per minute to confirm the details. Ian Gallagher, FTA's lead on driver licencing and vehicle registration, said: "While the old counterpart system had its faults, the new online checking service introduced by the Driver and Vehicle Licensing Agency will cause delays and problems for operators. "Drivers' licences have to be checked several times a year as a fundamental part of their statutory undertakings. This system will make that task more difficult and we are calling on the Government to reconsider as a matter of urgency."
FTA Chief Executive David Wells wrote to DVLA's CEO Oliver Morley, asking him to rethink the change. "Freight operators who employ hundreds, and sometimes thousands, of professional drivers – have a legal obligation to check licences on a regular basis. FTA is not convinced that the proposed online checking system will be robust enough to cope with industry demands," he said. Within his correspondence to Mr Morley, David Wells also outlined several issues that FTA has with the proposed system, stating that the driving licence counterpart represented the main tool for checking the entitlement of professional drivers.
An FTA/DVLA working group exercise was carried out to understand how much reliance was placed on the driving licence counterpart, this confirmed that 94% of respondents relied on a physical check, either separately or as part of a process that involved either telephone or external checking. Ian Gallagher said: FTA had written to the Department for Transport, the Traffic Commissioners and to the DVSA calling on them not to enforce the licence check requirement until such time as the Government could provide a suitable means of doing so.
For more advice from the Freight Transport Association regarding the abolition of the driver licence paper counterpart please go to the FTA website: www.fta.co.uk
The Freight Transport Association (FTA) is working with Highways England to tackle the ongoing problem of secure lorry parking across the UK. HeavyTorque and industry Operators have complained at the lack of reserved spaces at some motorway service areas for abnormal loads. The Department for Transport circular on truck parking requires them to provide at least one space for larger vehicles, but there is no requirement to sign or enforce the rule. Others drivers use the abnormal loads bay when the normal spaces are full, often because they don't even know that it is provided for over-sized vehicles. Malcolm Bingham, FTA's Head of Road Network Management Policy, said: "This is part of a much wider issue about the lack of provision for secure lorry parking across the whole of the UK. "We have raised the issue through a Highways England working group on abnormal loads but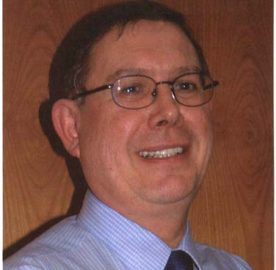 MALCOLM BINGHAM
HEAD OF ROAD NETWORK MANAGEMENT POLICY
His role encourages those in power to adopt policies that ensures the UK has a road transport network that allows for the reliable and efficient movement of goods and services.
the difficulty is that there is no requirement to sign the spaces and no enforcement provision." Mr Bingham added that Highways England planned a trial signage system in the next few months at a controlled site on a motorway service area. "We will look to the results of that trial and if it works there will be some encouragement made to other service area operators to take up the signing. "Until we find a solution, our advice to abnormal loads operators is to develop a good set of relationships with the motorway service area operators and see if they can pre reserve an area for the abnormal load movement for each journey they make," he said.
Want to keep up with the latest in legislation? Well... here's the latest news and feature reports issued by the FTA!