PLEASE NOTE: HEAVYTORQUE LIVE! HAS NOW BEEN POSTPONED - DATE TBC
It's with a heavy heart that the HeavyTorque Team have to announce the postponement of HeavyTorque LIVE!.
Due to circumstances beyond our control we're unable to deliver this spectacular festival of achievement, celebrating everything that we love about the heavy haulage and abnormal load industry.  We wouldn't be happy delivering an event which we're not 100% happy with and as a result we've taken the difficult decision to postpone the event until we can successfully deliver our vision as promised. The new dates will be announced very soon.
https://www.heavytorque.co.uk/postponement-heavytorque-live/
ORIGINAL CONTENT OF POST BELOW......
In just over three years HeavyTorque magazine has established itself as essential reading for anyone associated with the abnormal load industry. Delivering news, technical information, operator profiles and project features, as well as providing a historical insight into the equipment and ingenuity employed by previous generations of operators, drivers, crews and equipment suppliers, to achieve near impossible tasks. All of these features are produced and presented to the highest possible standard, using top quality photography, combined with detailed and insightful text written by journalists with a clear understanding of the industry and the ability to convey the key facts to the reader in a concise and entertaining fashion.
Now for 2018 we are proud to announce that The Heavies will be part of a new three-day specialist heavy transport festival; Heavy Torque LIVE!

The publication is now essential reading for individuals throughout the industry, from chief executives of major companies to transport enthusiasts and virtually everybody in between. Also, The Heavies annual awards has become a regular opportunity for the great and good to come together and celebrate the very best from within the abnormal load industry, recognising excellence in every aspect of this very wide-ranging sector. The evening is supported by major truck manufacturers in conjunction with the world's leading specialist trailer and equipment manufacturers, who compete strongly to win awards for their latest products and services.
Specialist heavy transport companies and associated service providers are given a unique opportunity to showcase their ability to undertake the most difficult of transport tasks, using complex modern equipment in challenging situations and operated by the most skilled operatives in the UK transport industry. The award winners, quite rightly, take great pride in their achievements and the structure of the competition allows even the smallest operations to battle it out with the biggest multi-national transport and heavy-lift specialists. True innovation, flawless planning and all-round excellence are what really count.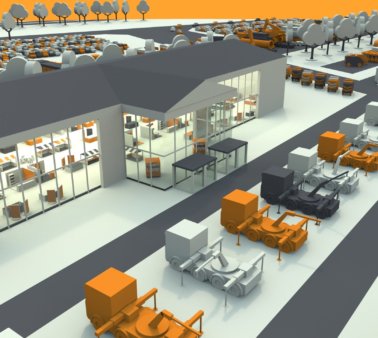 THREE DAYS TO REMEMBER
Now for 2018 we are proud to announce that The Heavies will be part of a new three-day specialist heavy transport festival; Heavy Torque LIVE!
This will be the UK's only dedicated event for the heavy and specialist transport sector bringing every aspect of this diverse and fascinating industry together in one place. Featuring heavy truck, specialist trailer and equipment manufacturers along with service providers and specialist heavy transport companies of all sizes. It will provide a unique opportunity for the industry to showcase what it does best, with highly skilled crews using modern sophisticated equipment to overcome truly challenging situations. It also allows company owners, managers and the entire workforce to meet and celebrate everything that makes the heavy transport industry so special. In addition, it's a chance for equipment manufacturers, dealers, trade associations and transport enthusiasts to gather and exchange views, opinions and ideas.
HeavyTorque LIVE will be an all-action event, featuring fully-loaded heavy haulage and abnormal load outfits, allowing drivers and crews the opportunity to demonstrate the sophisticated equipment that they use to load, lift, transport and install heavy and oversize cargoes on a daily basis. This will include loading/unloading demonstrations, reconfiguring specialist trailers to suit different applications, the use of specialist truck-mounted cranes and other heavy-lift equipment, which will demonstrate the technical complexity and outstanding capabilities of modern heavy transport equipment.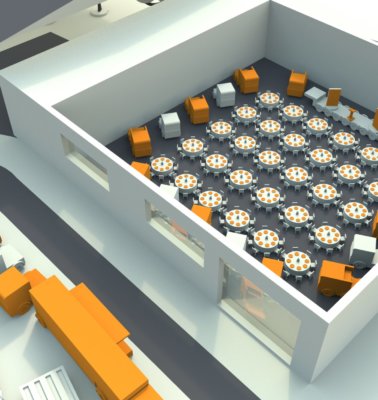 LETS MEET THE ZONES!
The spacious Newark Showground allows areas to be allocated to specific activities, creating a series of zones dedicated to individual industry sectors.
INDOOR EXHIBITION
A modern indoor facility that allows equipment suppliers, service providers and other industry bodies to showcase their goods and services, and to meet and entertain their customers in comfort.
There will also be a dedicated area for model builders, collectors and transport historians who have amassed fascinating collections of models, photographs and other records of the heavy transport industry.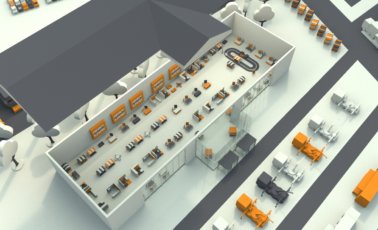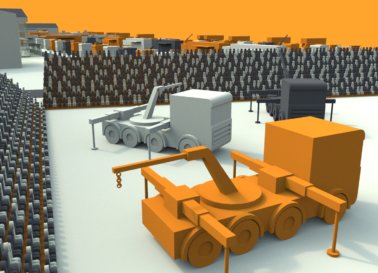 DEMONSTRATION AREA
A spacious area of hard standing, providing ample room for operators, as well as truck, trailer and equipment manufacturers to demonstrate the technical sophistication of modern equipment throughout the day.
The spectator facilities will offer food, drink and plenty of activities for all the family.
LIFTING AND SHIFTING
Getting a big load to a site is only part of the job, lifting and installing the cargo to its intended location is a true art form. Truck and trailer mounted cranes are bigger, stronger and more complex than ever, capable of lifting heavy weights over greater distances and to greater heights than ever before. Conventional mobile cranes also play a huge part in this area, along with specialist forklifts, lifting gantries, jacking and skidding systems.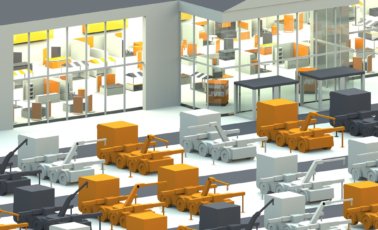 CURRENT, CLASSIC & RETRO
An opportunity to compare trucks and equipment from different generations. Many specialist operators have a keen sense of their own heritage with numerous companies either retaining older trucks and trailers or restoring similar equipment. Often they've developed their own equipment to meet certain challenges or worked very closely with suppliers to obtain vehicles to meet specific needs. Also, a large number of enthusiasts and collectors have restored heavy haulage equipment for others to enjoy.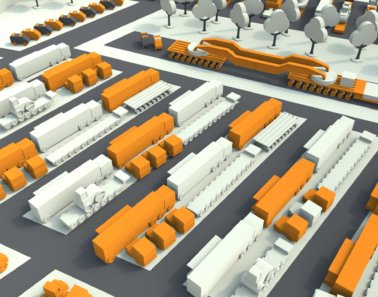 TRADE & MANUFACTURER
A dedicated area for truck, trailer, crane and other equipment manufacturers to display their products and services. An opportunity to meet and entertain both new and existing customers in relative privacy, unlike many other shows and trade events, the whole focus of Heavy Torque LIVE is upon the specialist transport industry, with company owners, managers, technical and other key staff all in one place.
VEHICLE AND LOAD
This large open area will allow the biggest outfits to be displayed fully laden, with tractor units of up to 250-tonnes along with trailers of all shapes, sizes and configurations. The wide range of specialist skills required to load and secure heavy loads with chains, tensioners, straps, tarpaulins, marker boards/lights and warning beacons will be demonstrated. Also, escort vehicles and their drivers, who provide vital traffic management, guidance and technical assistance to the driver and crew, will be represented.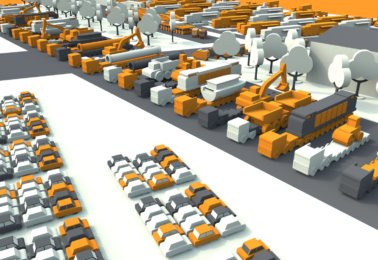 WHEN, WHERE AND WHO?
Heavy Torque LIVE will take place on Saturday/Sunday,1-2 September 2018 at the Newark Showground, Nottinghamshire, with ample space for the biggest vehicle and trailer combinations. It's situated close to the A1/A46. The action-packed weekend will kick-off with the Heavies awards dinner and presentation on the evening of Friday 31 August, in the purpose-built indoor facilities on site – a black tie gala event to celebrate the achievements of the abnormal load industry over the previous 18 months.
The Saturday and Sunday will be given over to the show itself: two days of live indoor and outdoor displays, with exhibitions for operators, drivers, workshop staff, equipment manufacturers and dealers, along with transport enthusiasts. On the Saturday evening there will be an informal social event where visitors and exhibitors can relax and share their passion for all things heavy.
Call Andy Adams today to discuss opportunities for exhibiting at the show, or to find out more about the event:
+44 (0) 845 1 700 300 or mobile +44 (0) 7837 206921
andy@heavytorque.co.uk | www.heavytorquelive.co.uk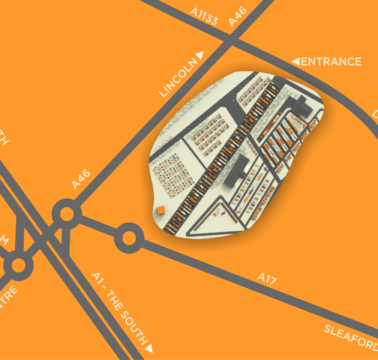 TO REGISTER YOUR INTEREST FOR 2019, PLEASE COMPLETE THE FORM BELOW