Largest Liebherr Mobile Crane for Canadian Crane Company
CANADIAN CRANE RENTAL COMPANY, THE ERECTORS HOISTING AND RIGGING INC., HAS ADDED THE NEW LTM 1300-6.3 TO ITS FLEET.  THE LIEBHERR LTM 1300-6.3 FEATURES THE LONGEST BOOM IN ITS CLASS AND CAN BE CARRIED AT 12 TONNES AXLE LOAD.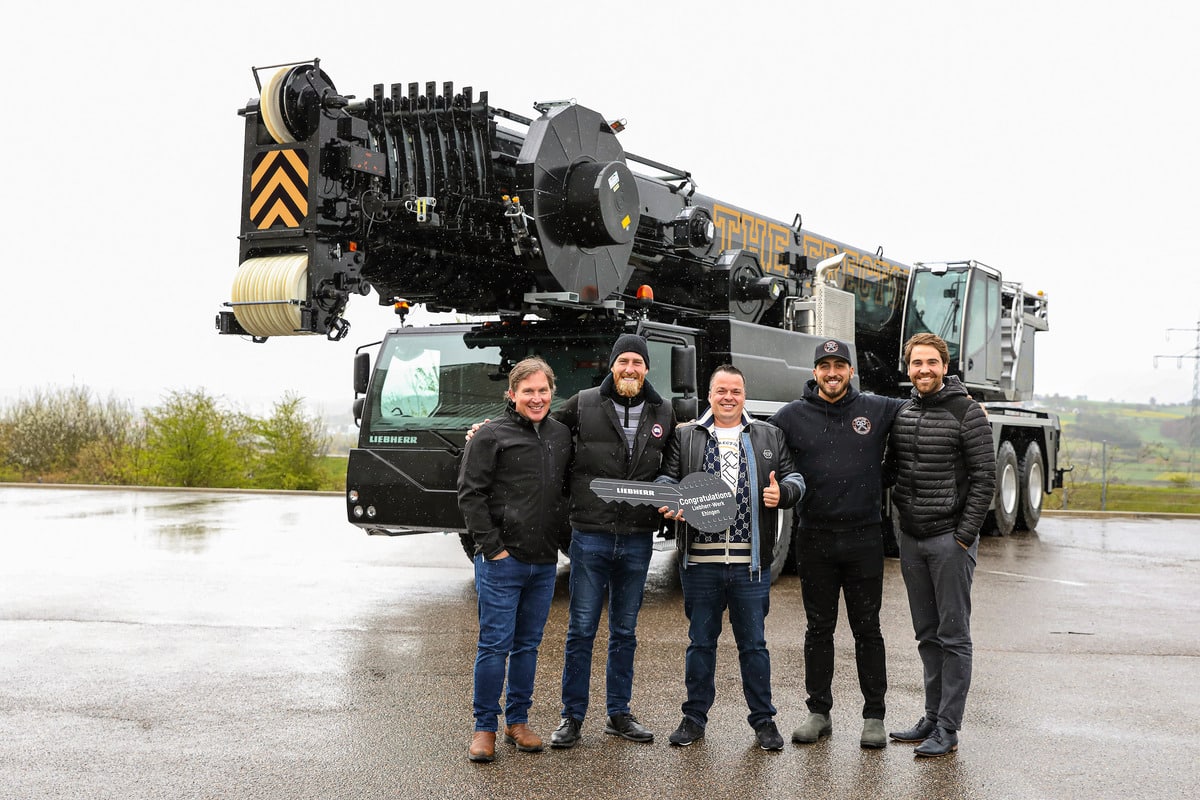 Since the beginning of June, the LTM 1300-6.3 has been a permanent part of The Erectors fleet. "The LTM 1300-6.3 complements our fleet perfectly: the 300-tonne crane is a crane of the future and makes our fleet even more innovative", Justin Tabani from The Erectors is pleased with the new addition and adds: "We chose this Liebherr mobile crane because it is simply the best in its class.".
It has a 90-metre telescopic boom, which it carries on six axles. With lattice extensions, it allows a maximum hook height of 120 metres and a maximum boom radius of 94 metres. Safe and powerful crane operation is also ensured thanks to an array of integrated features: ECOmode, ECOdrive, VarioBase®Plus, VarioBallast®, Auto-Ballast, single-engine concept, and the wind speed load charts.
A versatile machine, the LTM 1300-6.3 is ideal for The Erectors. The Canadian company specialises in tower crane erection, dismantling, maintenance in addition to mobile crane rental. "We chose a Liebherr machine because of the company's commitment to their customers and the industry, and the fact that they continue to make their already excellent products even better", explains Jeffrey Burke from The Erectors. But it was not only the hardware and software features that were decisive when The Erectors made their decision: "We can also depend on reliable service backed up by more than 70 years of industry experience", says Marco Ottorino from The Erectors, appreciating the global Liebherr service network, which has more than 100 locations in over 70 countries.
Marco Ottorino, Jeffrey Burke and Justin Tabani founded The Erectors Hoisting and Rigging Inc. The Canadian-based crane company is providing innovative lifting and transport solutions to its customers in Southern Ontario.