Lockerbie based Finnie Heavy Haulage has the premiere: the very first SL-AIR!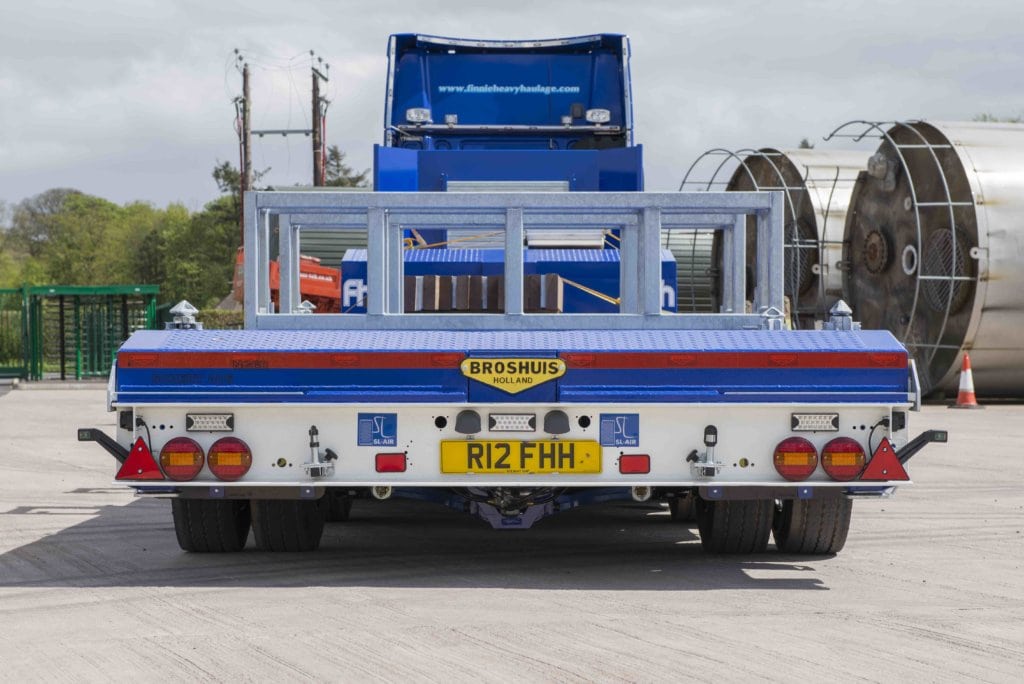 This unique innovation makes it possible to do things with a self-tracking trailer with air suspension that have not been previously possible, such as load 60 tonnes onto a 4-axle self-tracking trailer!! Finnie Heavy Haulage was immediately convinced about the concept and decided to buy one. "This 4-axle trailer will now takes over the work of our low 5-axle trailer and in some cases even our 6-axle trailer," explained Alan Finnie, director of FHH. The SL-AIR offers many more options than other equipment. (see table). It is with pride that Alan Finnie has got the first SL-AIR in to use.
"We are very proud that these innovations are now actually going on the road," said Pieter-Bas Broshuis. "Innovation is in our blood, so it's fantastic that we can all achieve this together. Customers are at the heart of what we do and can therefore benefit enormously from the SL-AIR.  We have taken special care to ensure that the SL-AIR has the best payload in its class, as well as a good price tag."
After its introduction at the IAA in Hannover (D) and the testing phase, things moved quickly with the SL-AIR. Many carriers see plenty of advantages in the SL-AIR and have ordered several. It is a true revolution in the special transport industry.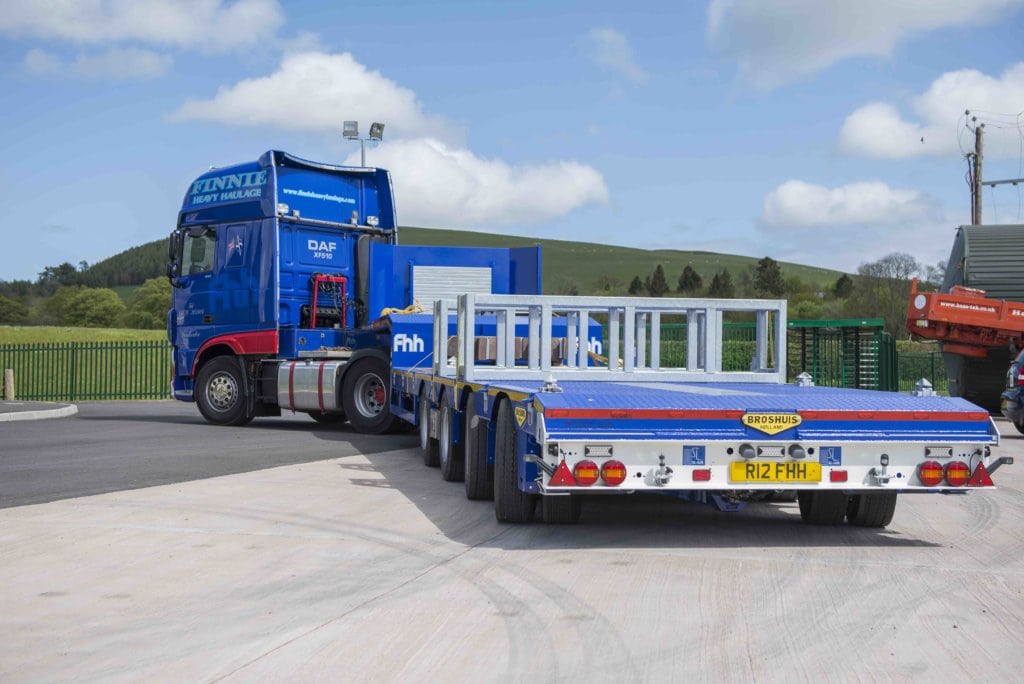 The first SL-Trailer was introduced in 2011 and by 2012 it had acquired a 25% market share. Now, in 2015, that market share is more than 75%. A greater interest is expected for the SL-AIR due to the proven success of its independent suspension.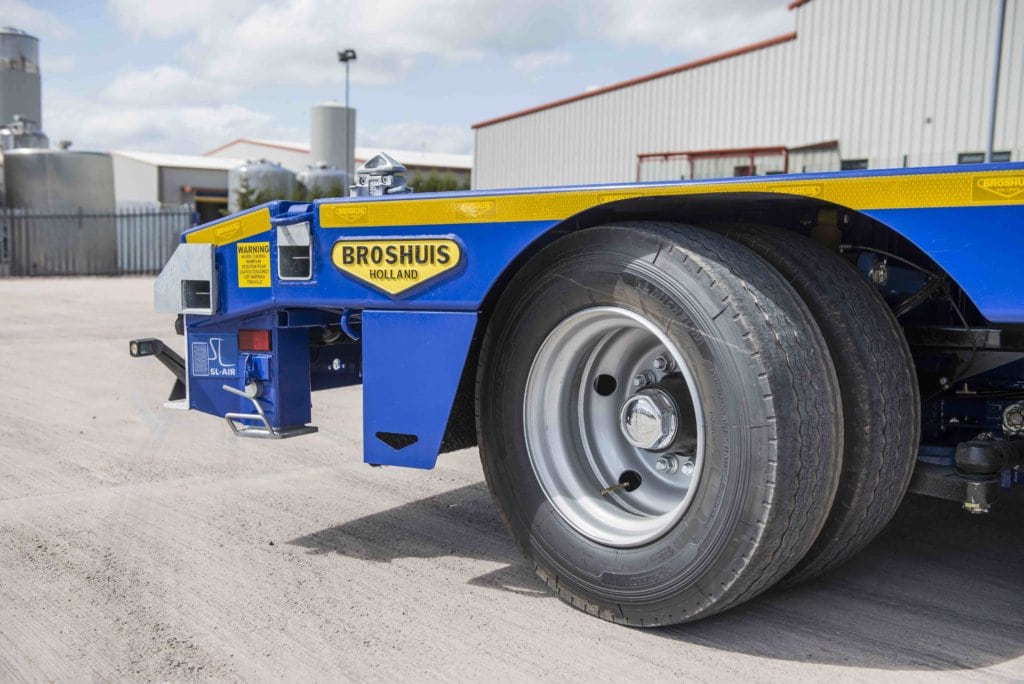 Now it is a reality and the first SL-AIR trailers are coming off the production line. You'd expect nothing less though with so many benefits:
12 tonnes per axle line under the exemptions;
Self-tracking; 50% more steer capacity
CONTROL-AIDED steering and thus also reverse
Air suspension
Permit 70 for 21.5 metres
Good payload
Ground clearance
This new development allows Finnie Heavy Haulage to be much more flexible and distinguish itself from other carriers.