And the Winner is… Sarens!
THE HEAVIES AWARD 2020 FOR THE PROJECT OF THE YEAR GOES TO SARENS!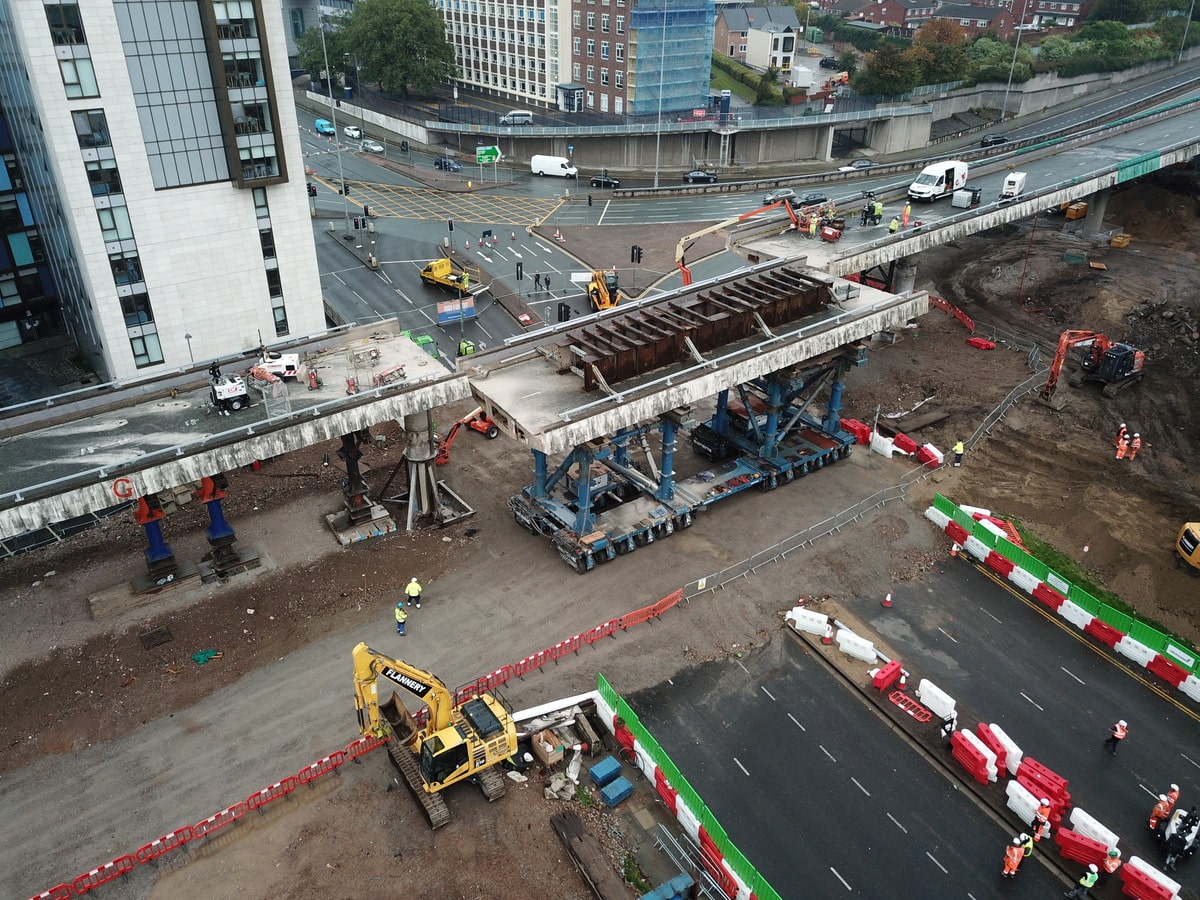 The Churchill Way Flyovers Located in Liverpool city centre required removal due to their structural integrity being compromised. This consisted of 20 sections weighing upto 600Te, 30m long by 12m wide and up to 13m above ground level.
The bridge sections crossed over one of the main access roads to the city centre and the Birkenhead tunnels, disruption and road closures had to be kept to a minimum.  In addition, they  were located in very close proximity to the Liverpool World Museum and the Walker Art Gallery which contains precious artefacts that could not be disturbed by vibrations.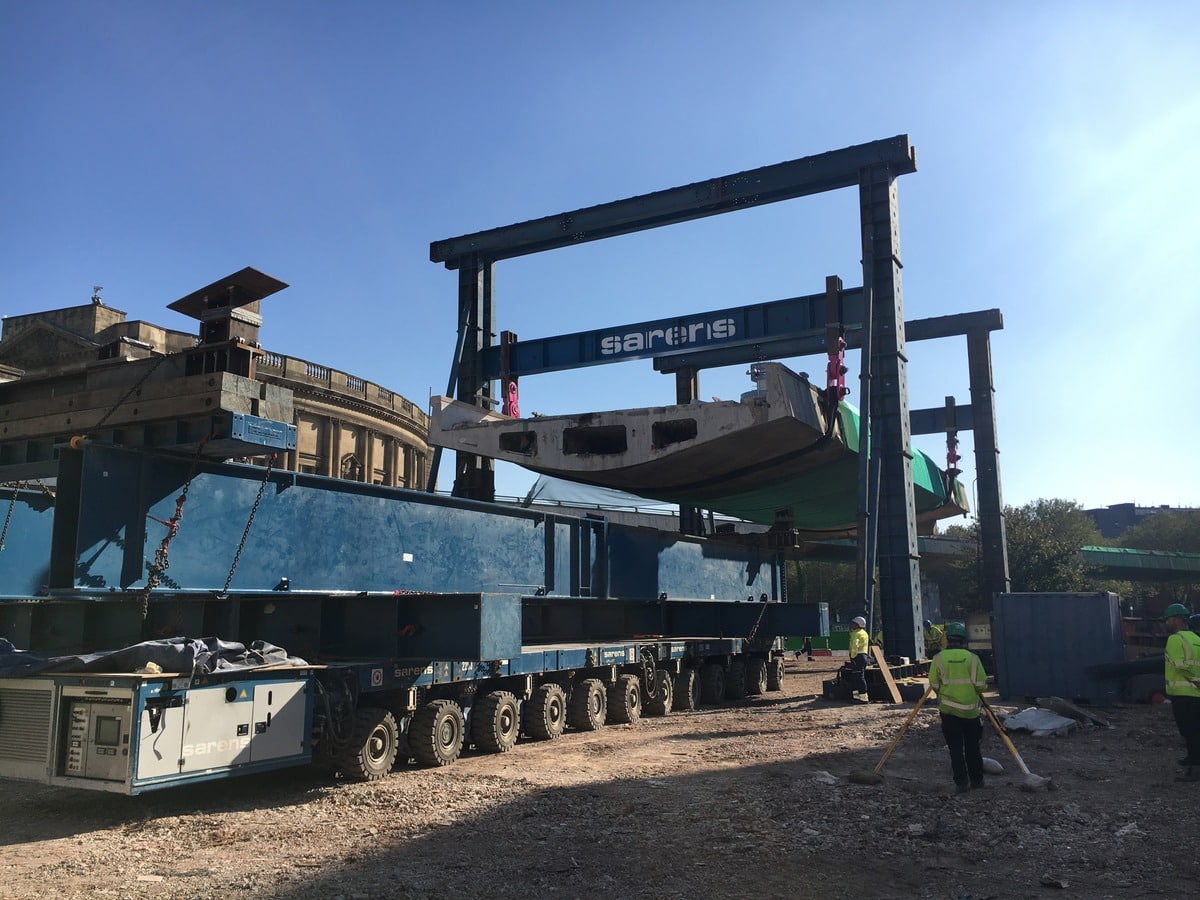 Sarens worked with the demolition contractor, principal contractor and Liverpool City Council to propose the best solution in a very tight location and short time frame. This included removing the bridge decks at height and transporting them to a jack-down area, here, Sarens lowered the decks to a height at which they could be processed for final removal from site.
This entire project involved SPMT's, spacer frames, steelwork, jacking towers, climbing jacks, crawler cranes and telescopic cranes.
Starting in September 2019 and fully completed by December 2019, Sarens solution was the best for the project, one which was fully engineered, mobilized and executed within the time frame.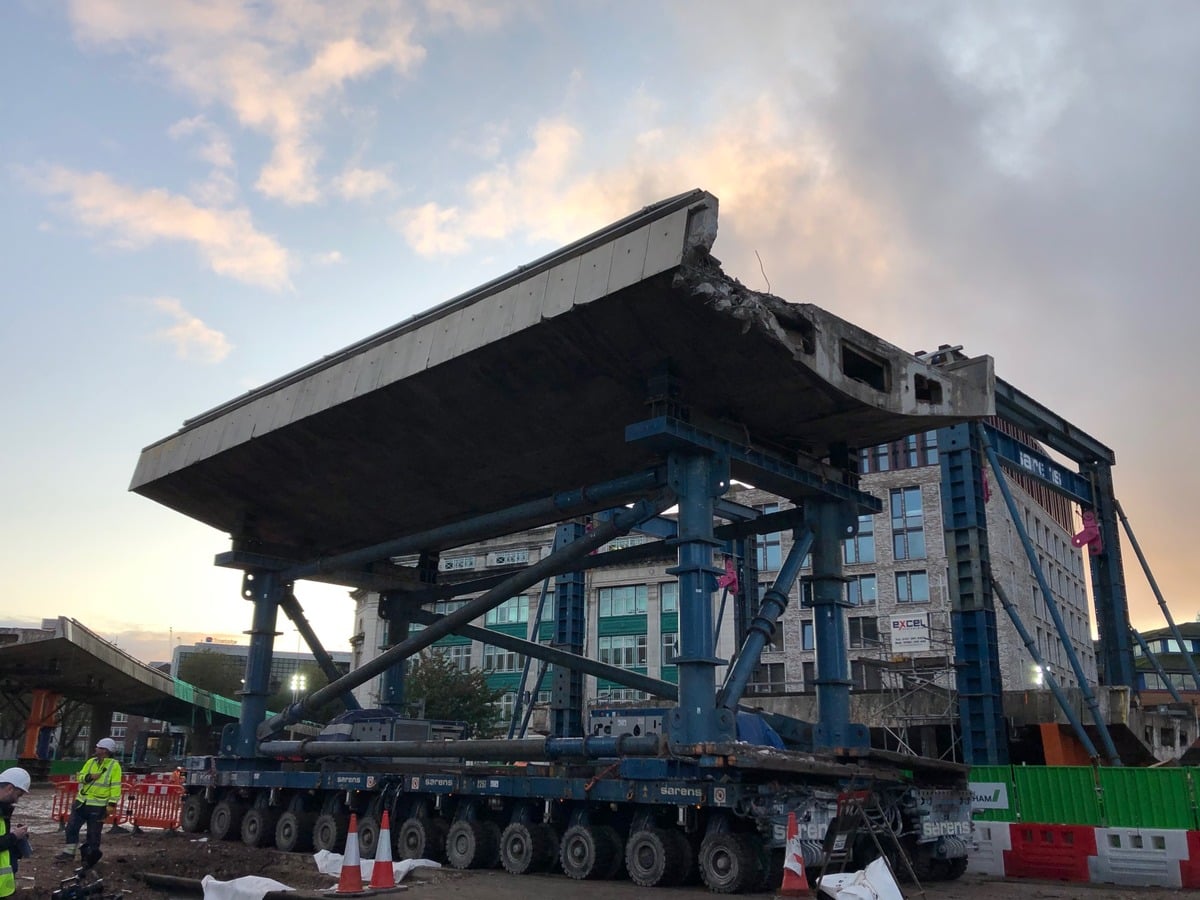 Sarens rose to the task and handed all deliverables for CAT 3 checks ahead of time, and were fully mobbed, function tested and ready to go prior to the first set of road closures.
With this project, Sarens surpassed the expectations of their client, the principal contractor and the council and are now advisors to further civil schemes within the city.
Congratulations to everyone at Sarens involved in this award winning project!