Cometto Powers the Future of Ariane 6
THE FIFTH GENERATION OF THE HEAVY-LIFT SPACE LAUNCH VEHICLE, THE ARIANE 5, HAS BEEN LAUNCHED WITH THE HELP OF COMETTO.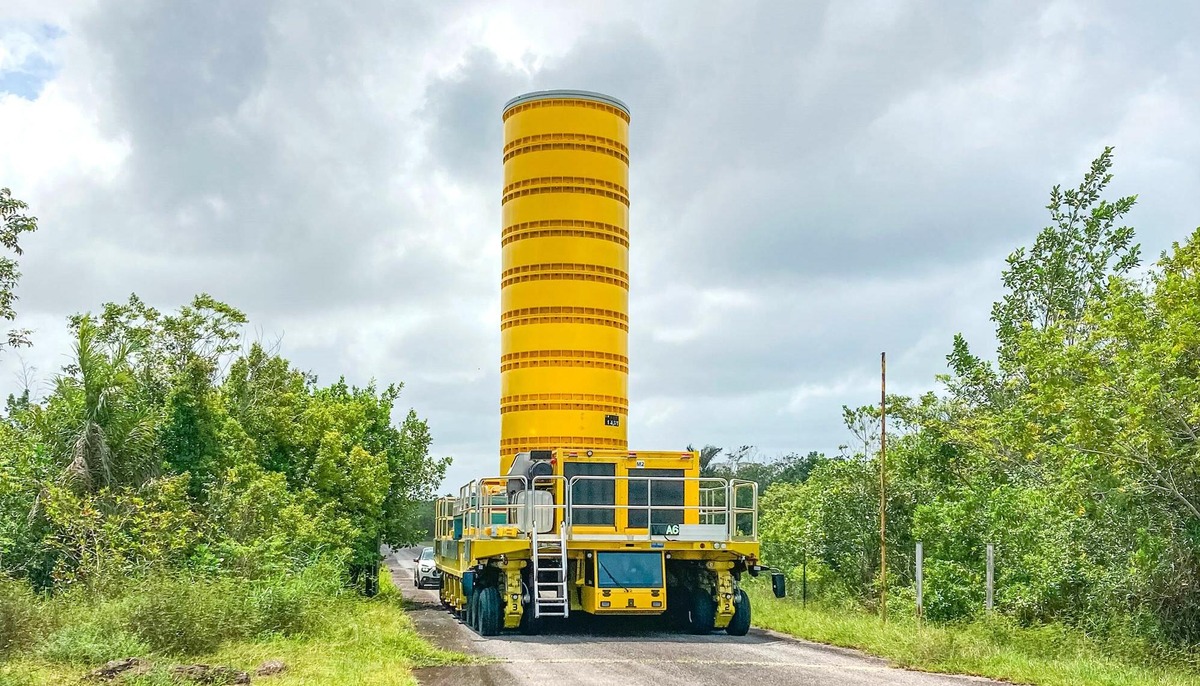 Launched for the last time from the Centre Spatial Guyana's (CSG) in French Guiana, the Ariane 5 is capable of carry payloads weighing more than 10 metric tons to geostationary transfer orbit (GTO) and over 20 metric tons into low-Earth orbit (LEO).
However, Ariane 6 has been in development since 2014 and is now ready for new missions, and within this highly sensitive and technologically incredibly wide-ranging field, Cometto has a firm role.
The CSG (Centre Spatial Guyanais) and the CNES (Centre National d'Etudes Spatiales) rely on technology by Cometto to transport rocket components to the launch area. This will also be the case for the new Ariane 6, which will utilise two 9-axle transporters for the vertical transport of the P120 boosters to the new ELA4 launch zone, newly created for the launch of Ariane 6.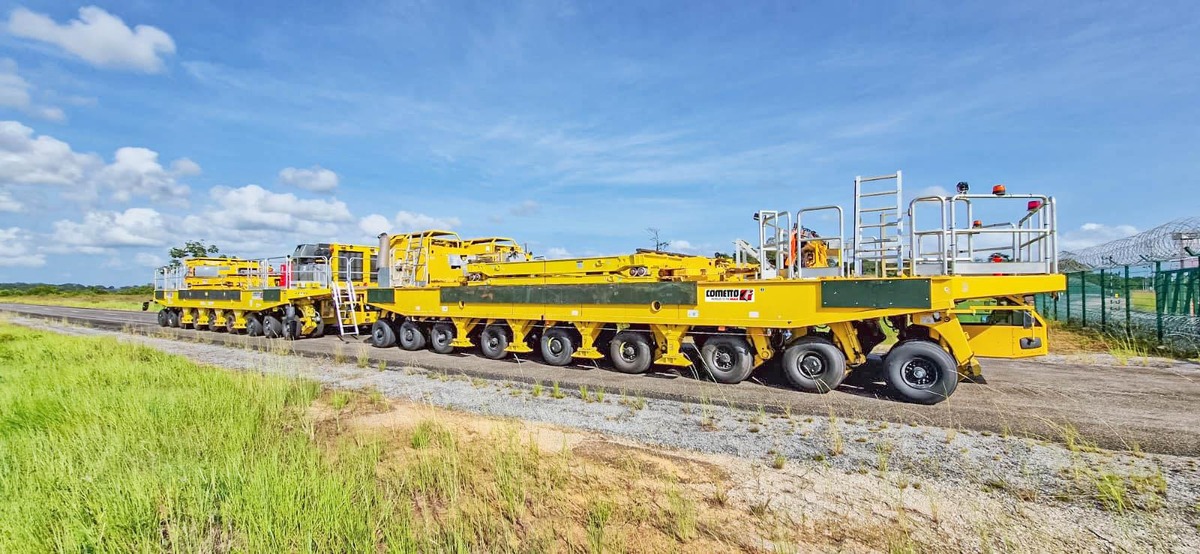 The two vehicles are equipped with two 235 kW Volvo engines and two 566 kW Scania engines and can operate in two transport configurations: one for new Vega-C and one for the new Ariane 6. These two different configurations provide specific accelerations, no-load and laden speeds and decelerations for each of the two configurations.
The implementation of these particularly stringent requirements is another exclusive achievement of Cometto engineering. Besides quality and technological progress, service is one of the keys to success at Cometto.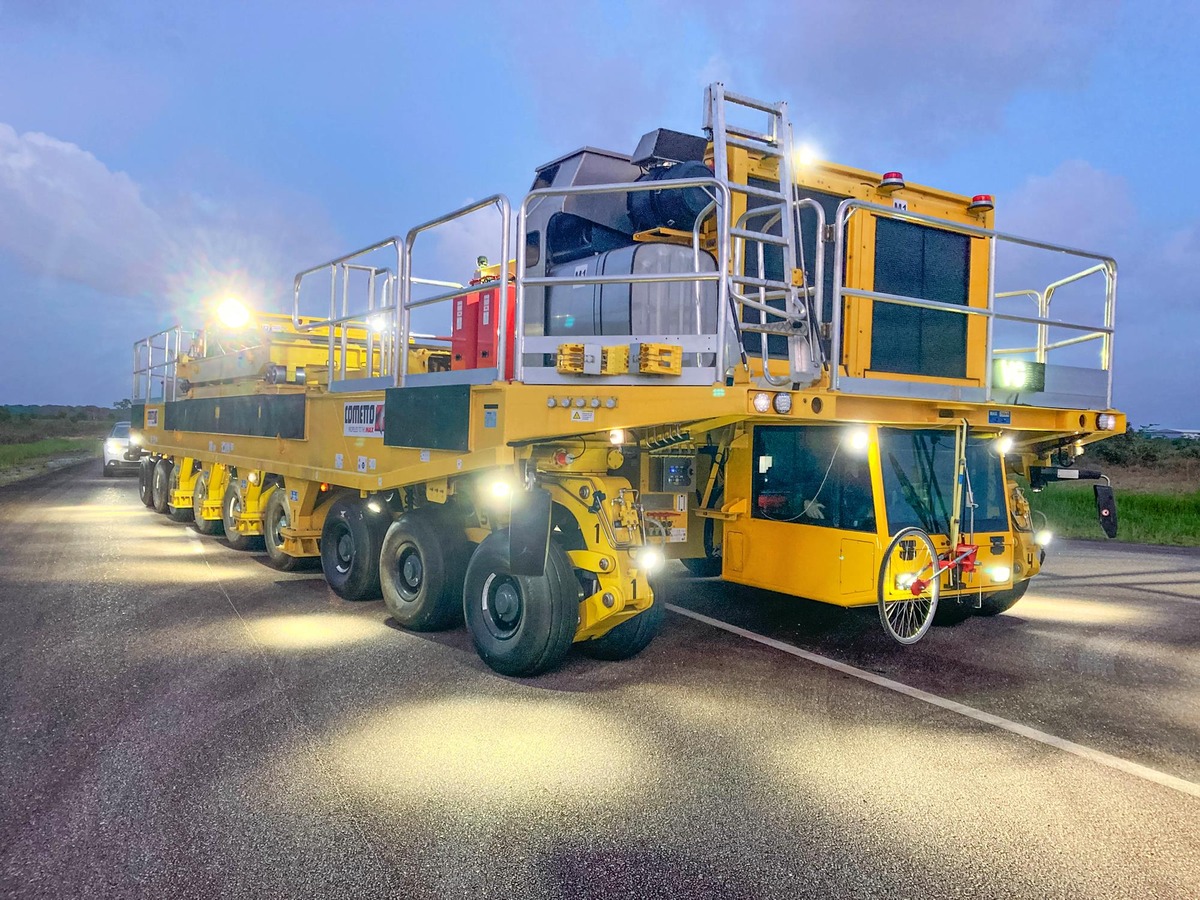 A specialized Cometto service team visited CSG in French Guiana during three weeks for a detailed instruction session on the new vehicles. The teams worked perfectly together and CSG is ready for the upcoming missions.