DOLL Open Days – a rocking highlight in the Rench Valley True to the motto 'Rock the Trailer', the company presented its latest trailers in a most impressive way from 18th to 20th June 2015.
More than 800 curious visitors, including the mayors of the Rench Valley communities and Volker Schebesta, MP of the land Baden-Wurttemberg, did not want to miss the chance of learning more about the latest trends and developments at DOLL. They were shown the steering system ratioplus, allowing dollies to keep track in long timber transportation, the innovative independent wheel suspension DOLL panther from the Heavy Haulage range as well as safety-optimized catering vehicles operating on airport aprons.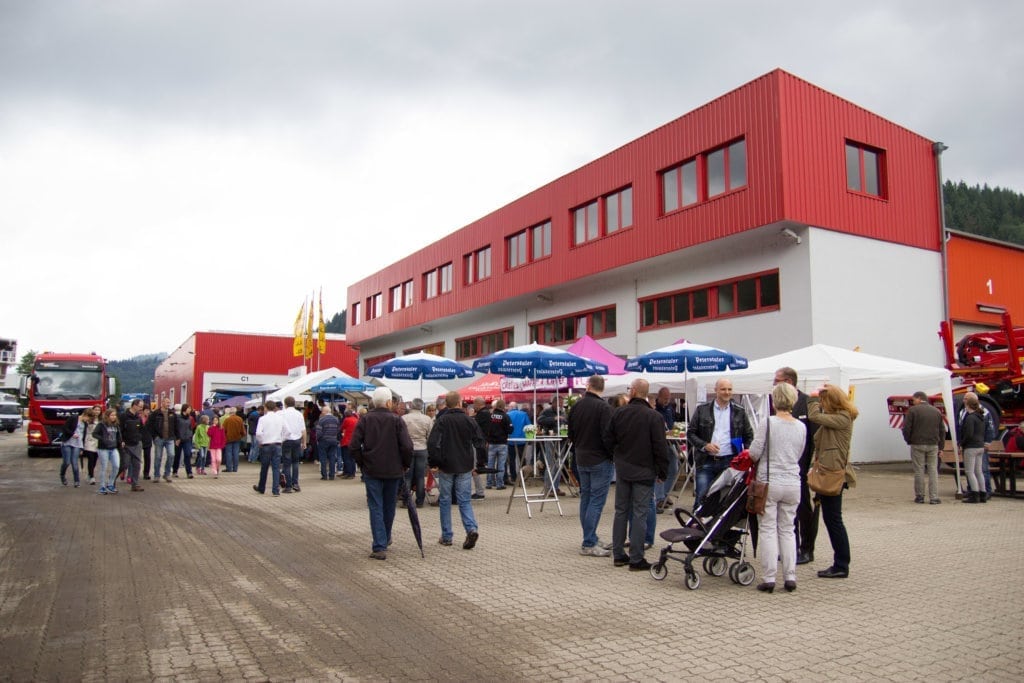 Out-of-the-ordinary live demonstrations, packed with action, were the genuine highlights of the fair: DOLL panther low-bed and semi-trailers with loads weighing up to several tons operated smoothly on a construction site that was specially laid out for the event. DOLLtronic – an innovative CAN-bus based operating and control concept developed by DOLL – enables drivers to handle all the trailer functions easily and centrally via keypads or by radio.
An impressive long timber combination with ratioplus steering and a Multi A800 loading bridge was on display in the Timber Transport section. Bernd Kaltenbach, a customer of DOLL, skillfully loaded log by log on the trailer combination, thus demonstrating how DOLL solutions for timber transportation combine flexibility and maximum payloads.
DOLL's Ground Support Equipment division had provided a catering truck in whose container visitors could enjoy a look from above at the world of DOLL.
The second day of the fair started with a press conference, opened by Marketing Manager Brunhilde Rauscher-Doll. It was the first time the management team around Mark Toscheck, Thomas Fred Herkommer and Lorenz Dietsche had met the press. 'Nothing better could have happened to us than DOLL,' declared Managing Director Mark Toscheck of the investment company CMP. 'We aim at raising our turnover to 100 million euros within the next five years.'
'The event could not have been more perfect; we have seen a very strong DOLL company, who are now fully prepared to face competition,' says Alberto Maggi, Managing Director of the Italian partner company Multitrax. 'Never before have we been able to provide such outstanding and proven technology; and we have many more fantastic ideas in store to lead us into the future,' announces Rolf Gerhardt, Product Manager of DOLL's Heavy Haulage division.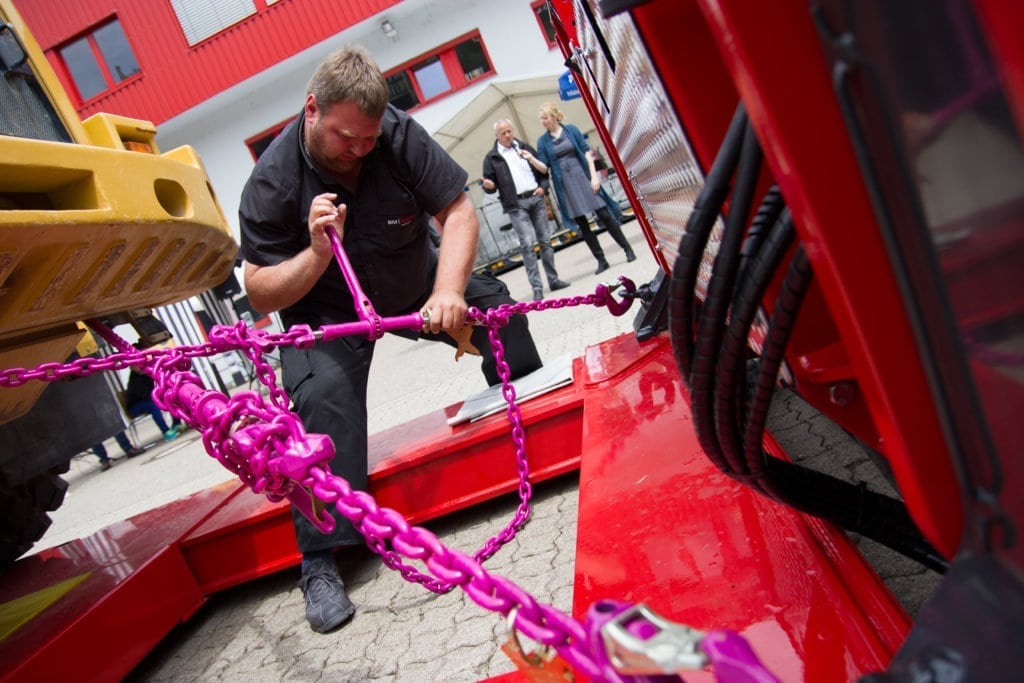 HeavyTorque would like to express their deepest gratitude to DOLL for their kind attention and hospitality during our stay. It was an extremely enjoyable and productive visit. The event was impeccably well organised and illustrated the world class manufacturing capabilities of the organisation.