ESTA Plans for SPMT Operators' Licence Move Ahead
ESTA (THE EUROPEAN ASSOCIATION OF ABNORMAL ROAD TRANSPORT AND MOBILE CRANES) IS PRESSING AHEAD WITH PLANS TO DEVELOP A EUROPEAN TRAILER OPERATORS LICENCE (ETOL) FOR SPMT OPERATORS.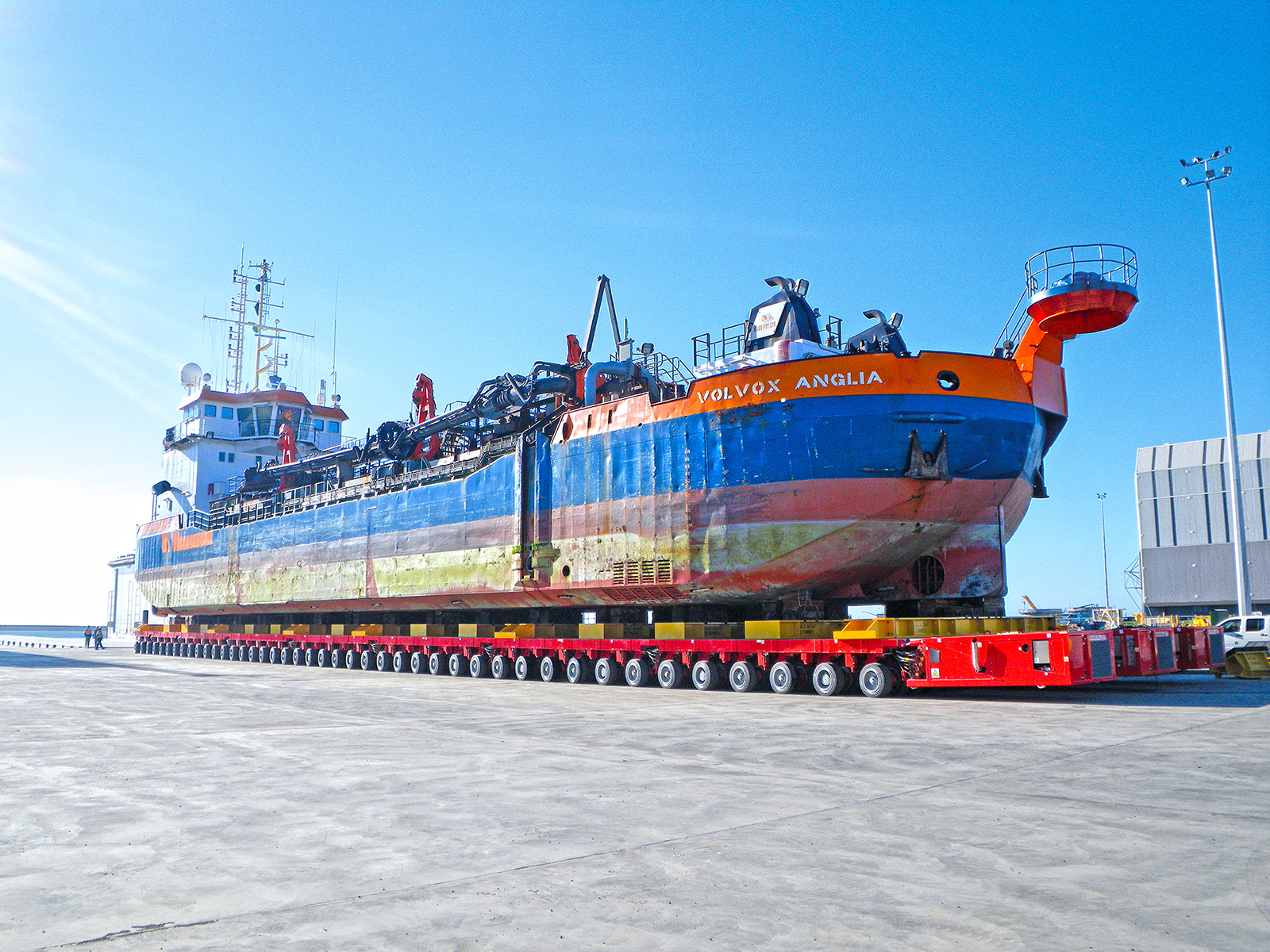 Concern has been growing in the industry at the lack of recognised training qualifications, and the need to improve safety standards as the SPMT market grows.
With this in mind, ESTA has begun to develop the ETOL licence scheme using the operational and management structure of the existing European Crane Operators Licence (ECOL).  The idea of creating a licence had been proposed by ESTA's SPMT working group who are updating ESTA's 2016 Best Practice Guide, and whose members comprise twelve of the biggest and most influential companies in the sector.
ESTA Director Ton Klijn said: "There is no doubt of the huge demand for such a licence, and the training that will be required to obtain one. We have received strong backing from companies and individuals the length of the supply chain – from clients, our transport company members and operators themselves."
The working group's twelve member companies come from eight different countries, reflecting the widespread concern about SPMT standards across Europe. They are Collett, Cometto, DNV, Fagioli, Goldhofer, Mammoet, Sarens, Siemens Gamesa, Technip Energies, Terra Navtica, Tii Group and Wagenborg.
The first edition of the guide, published in 2016, was originally intended to help address the problem of trailers occasionally tipping over, even though the existing operating rules and stability calculations had been followed.
The 2016 Best Practice Guide for Self-Propelled Modular Transporters (SPMT) guide is still available for download in English, French, German, Italian, Polish and Spanish.