In 2018 Tradelossa, headquartered in Durango, Mexico, celebrates its 45th anniversary. The company offers all-in-one solutions for the heavy haul and abnormal load transportation industry and handles national and international logistics operations in North and South America. "As a leader in the heavy haul industry in Mexico, Tradelossa is committed to continuously invest in world class equipment to serve its customers and meet their requirements to the full," says Rafael de los Santos, Managing Director at Tradelossa. For many years now the company has accordingly placed its trust in vehicles from Goldhofer. The Tradelossa fleet includes various types of heavy-duty modules and an extensive selection of special equipment – like an older high girder bridge – supplied by the global market leader from the South German city of Memmingen.
This year the two companies also have a joint anniversary to celebrate. De los Santos explains: "Tradelossa was the first Mexican company to purchase and operate Goldhofer equipment. This year marks the 20th anniversary of a trustful relationship between the two companies."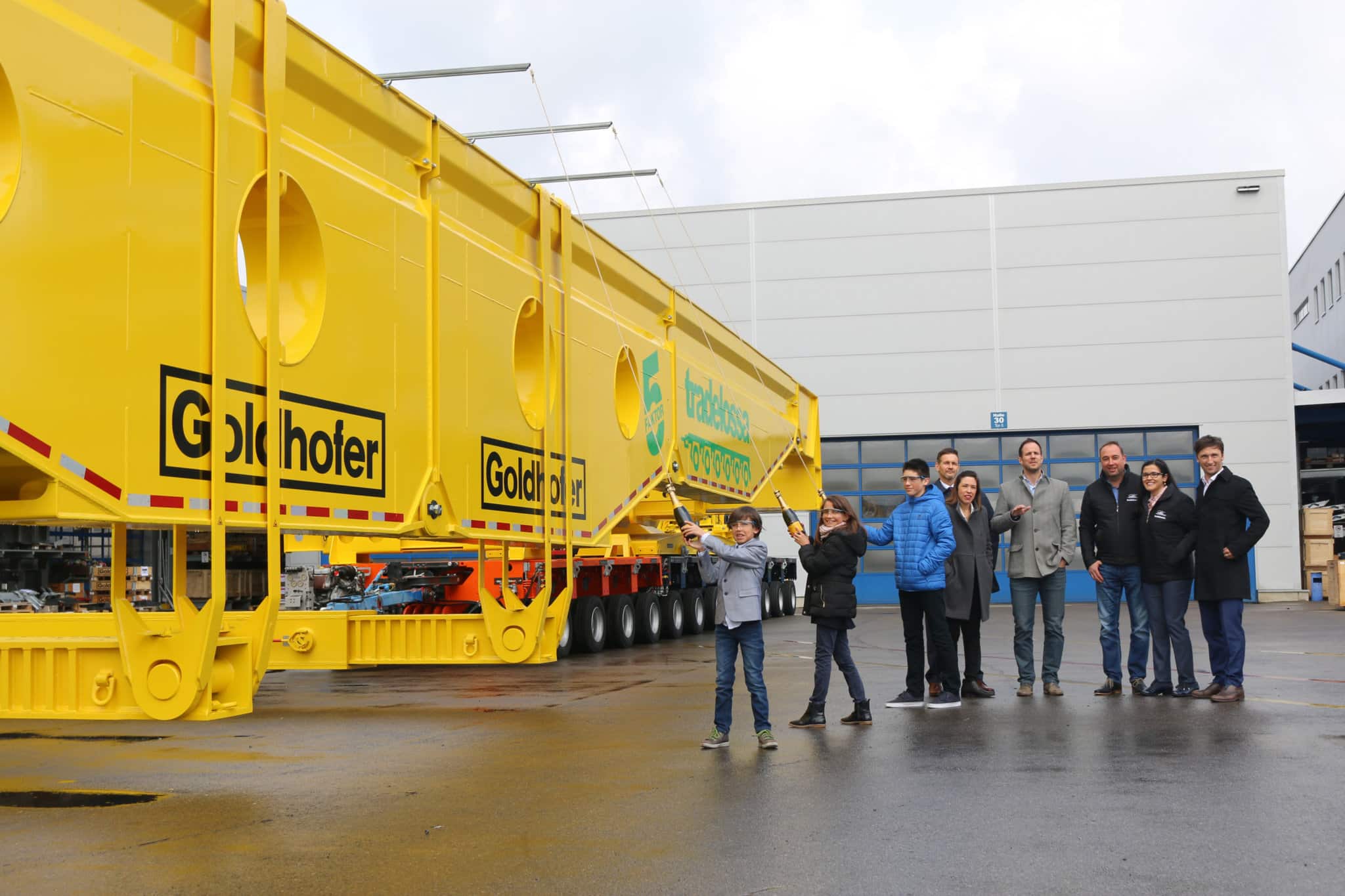 As an addition to its existing fleet of over 150 Goldhofer axle lines, Tradelossa has now ordered Faktor 5 high girder bridge, christened Doña Pilar, in memory of the company's co-founder. It is being shipped to Mexico in April 2018. The designation Faktor 5 is a reference to the impressive payload to deadweight ratio of 5:1; the 100-ton bridge makes light work of cargos weighing up to 500 tons. The highly robust design means it is also suitable for use in challenging settings. In addition, the design has a focus on modularity, which gives the Faktor 5 the versatility to handle a wide range of transport operations. Flexible adjustment of length and width means the high girder bridge can take loads that are 3 – 6.75 m wide and 11 – 17 m long.
Tradelossa has primarily acquired Doña Pilar to increase the company's transport capacities in order to cope with continually increasing demand for its services and avoid bottlenecks by operating its two high girder bridges simultaneously. De los Santos says, "The heavy haul industry is an industry that requires a slim, flexible and creative management. To assume that business 'as usual' will keep you busy is a mistake and not the pace at which our industry is changing. To evolve, invest wisely, and push yourself is the only way to guarantee you will remain in this business in the near future."