Even if the transformer to be transported weighed "only" 261 t, the new G²│K 600 high girder bridge with a load capacity of 600t developed in collaboration with Greiner GmbH (Neuenstein) by Goldhofer Aktiengesellschaft (Memmingen) – one of the world's leading manufacturers of vehicles for heavy and oversized cargo transportation – and delivered to KAHL SCHWERLAST GmbH (Moers) in mid-May can be said to have passed its first test with flying colors.
The load was a 300 MVA transformer (11.2×3.8×4.4 m) built by Siemens, which was first shipped by barge to the Westfalen power plant in Hamm and from there taken by road to the TenneT substation in Paderborn-Elsen. For the journey of just over 80km, the heavy-haulage specialists at the Kahl Schwerlast company reckoned with two nights on the road.
Following roll-on roll-off transshipment using a Goldhofer 14-axle self-propelled vehicle, thus avoiding the additional expense of using cranes, the transformer set off on a journey that included eight roundabouts and a 90° turn onto a level crossing. Thanks to the exceptional maneuverability of the vehicles – Goldhofer's heavy-duty modules come with a 60° steering angle – and the exceptional performance of the hydraulics of the high girder bridge, the operation was no problem for Kahl's experienced team. Only a few traffic signs and some traffic lights had to be dismantled prior to the arrival of the gigantic rig, which had an overall width of 4.6m. With an enormous stroke of 2,145mm, the G²│K 600 was simply raised to negotiate the roundabouts along the route.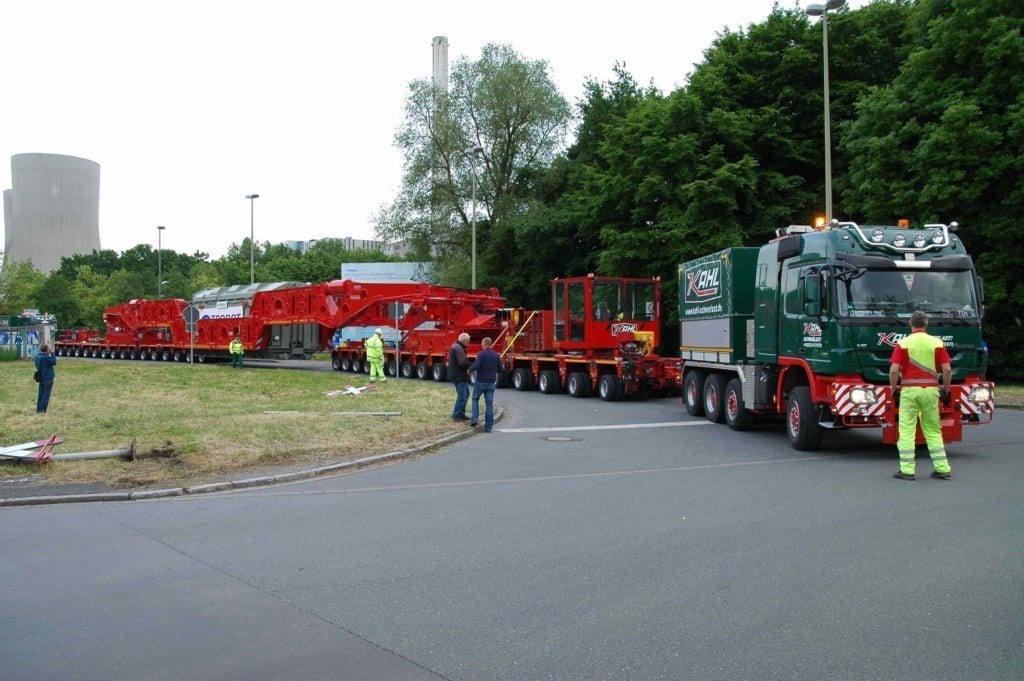 The complete push-pull tractor trailer rig, with 2×16 axles, had a total weight of no less than 550t. With transport dimensions of 84 x 4.60 x 4.70m (lxwxh), that made for an axle load of only 15t, which was compliant with the regulations. "I am delighted to see that our high girder bridge has now made its debut on the road and done a great job, too," says Stefan Fuchs, CEO of Goldhofer Aktiengesellschaft, with regard to the premiere for G²│K 600.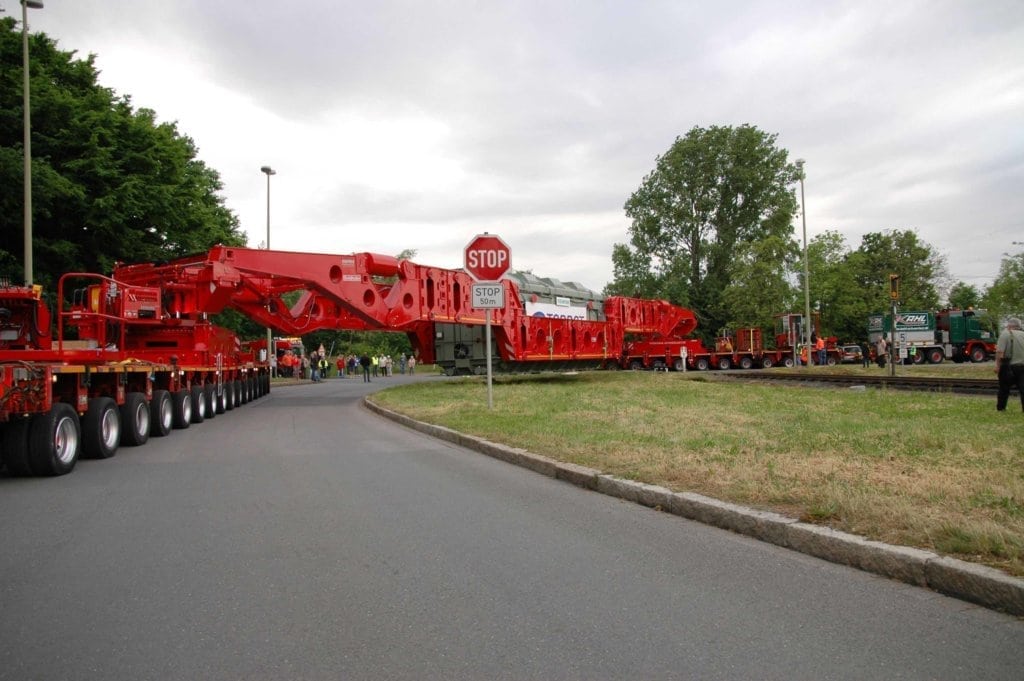 The priorities for the design engineers working on the high girder bridge included an optimized deadweight to payload ratio and innovative load distribution to the axles for an axle load of less than 12t. The reduction in loads imposed on roads and bridges when using the G²│K 600 to transport extremely heavy items like generators, transformers, motors and turbines means that fewer detours have to be made so that journey times and costs are also reduced.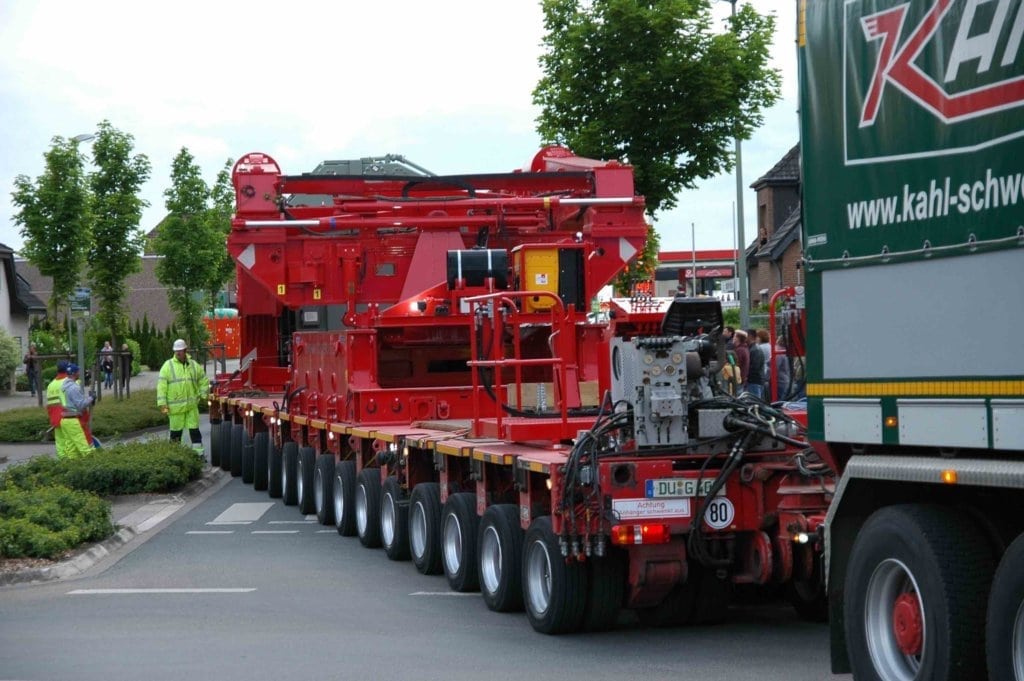 With a power rating of 300MVA, the transformer is used to convert the voltage from 380kV to 110kV as a link between the extra-high voltage and high-voltage grids. According to TenneT, the situation is comparable with a slip-road connecting a motorway with a lower-level road. Theoretically, a 300MVA transformer has the capacity to supply electricity to about 450,000 households.