And the Winner is… Hallett Silbermann
THE HEAVIES AWARD 2020 FOR THE JOB OF THE YEAR (CAT3) VEHICLE AND LOAD OVER 80 TONNES GVW GOES TO HALLETT SILBERMANN.
In the Judge's words: "Taking any oversize load into London always presents challenges for the haulier – the weight of the cargo and the delivery location created even more potential issues. Fortunately, this operator has been moving heavy loads around the capital for generations.'
It could be argued that there are few more iconic locations in the heart of our capital city than Admiralty Arch, which is currently being transformed into the finest hotel and serviced residences, set to open in 2025.
A key element in the execution of the extensive construction works required were the installation of numerous concrete piles to support foundation works.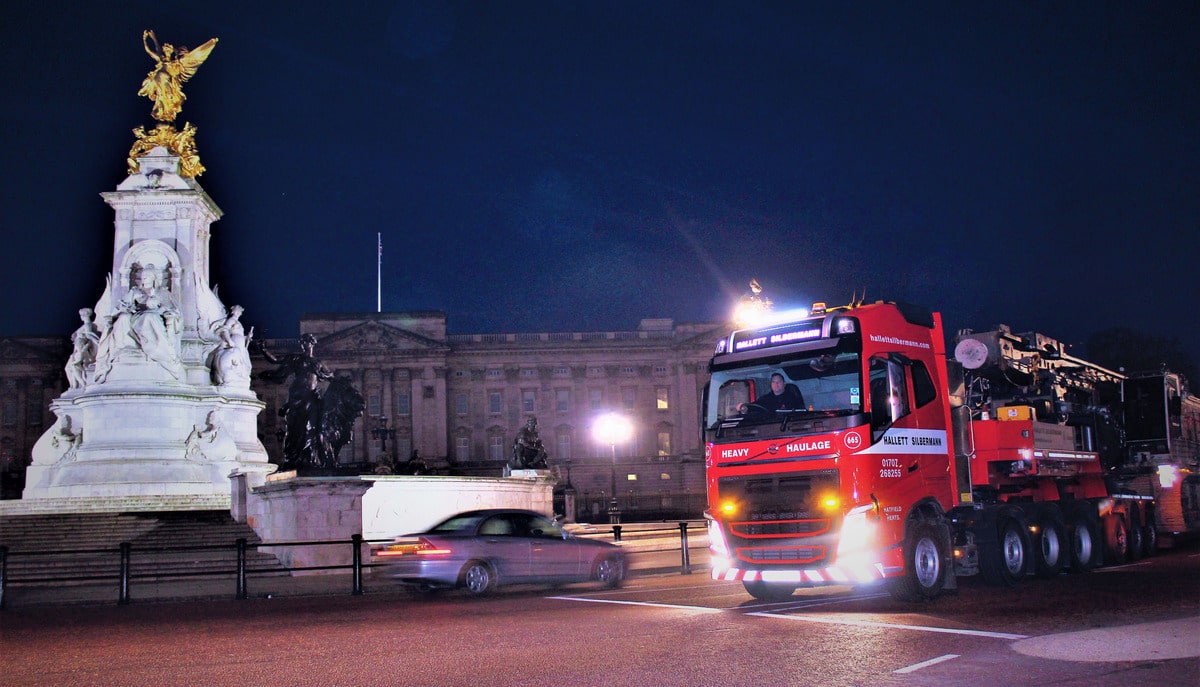 The project involved the delivery and extraction of a 79 tonne Liebherr LB36 piling rig to site directly in front of Admiralty Arch. The job entailed multi-stage delivery via Hallett's yard in Hatfield before undertaking the final stage to achieve a timed delivery. Being a CAT 3 STGO move and having to make the approach via The Mall, this meant having to pass as quietly as possible below HRH's bedroom window in the early hours of a cold February morning. Taking this route also meant having to secure a Royal Park Pass; not an everyday occurrence.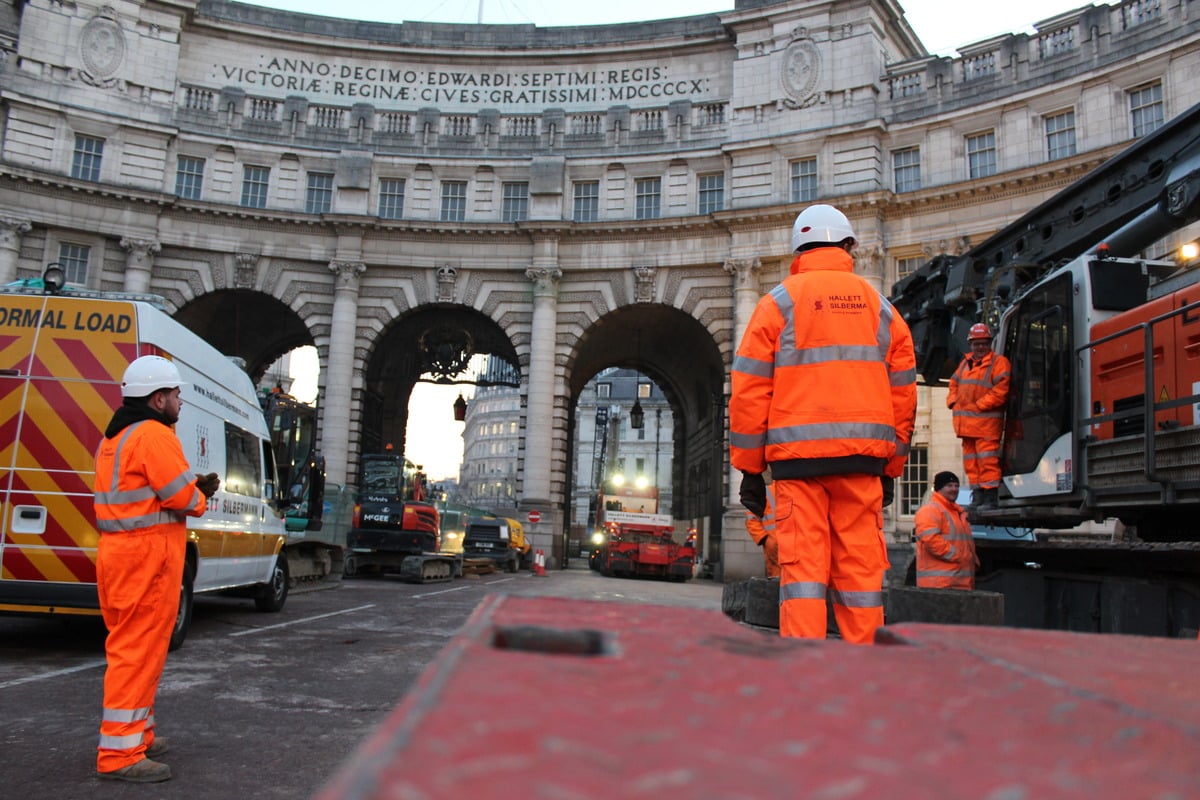 Hallett Silbermann executed the task perfectly, deploying an escorted Euro 6 FH16 Volvo 8×4 STGO tractor unit in combination with the Broshuis 3+5 full rear steer, extendible low loader for the delivery. The extraction was completed with the same low loader but this time being hauled by the Euro 6 Scania R730 8×4 STGO tractor unit
Congratulations to everyone at Hallett Silbermann involved in this project!