Hi-Line Transport Adds Extra Low Renault Trucks
BLACKPOOL-BASED SPECIALIST CARAVAN TRANSPORTERS, HI-LINE TRANSPORT LTD, HAVE ADDED TWO NEW 13 LITRE RENAULT T440 4X2 X-LOW TRACTOR UNITS TO THEIR 20 STRONG FLEET.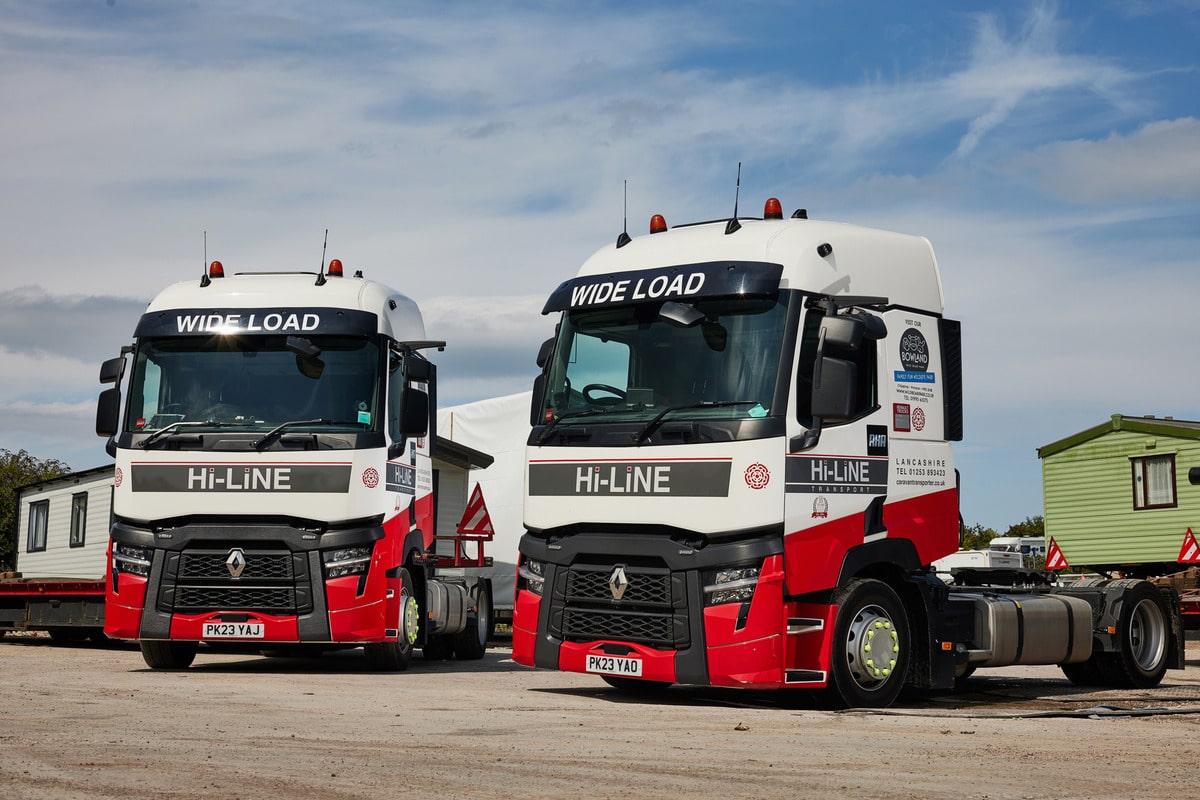 Purchased from JDS Truck and Van, the new extra low ride tractor units with full air suspension were selected for their fuel efficiency, driver comfort and streamlined cab.
The new T440 X-Lows, which are on a five-year repair and maintenance contract, join seven other Renault Trucks including five T rigids and two Premiums alongside ten 4×4 escort vehicles. The new trucks and will be used to move static caravans and modular units for manufacturers, holiday park operators, dealers and private owners.
Hi-Line Transport Ltd's owner, Rory McDonald, explains why he opted for Renault Trucks: "As we operate across the UK, including cities with Clean Air Zones, I wanted to upgrade to the new Euro 6 engines for a more positive effect on emission levels. I also wanted the most fuel-efficient engine for better fuel economy and, as we are getting around 10mpg with the existing Ts on the fleet, they are performing very well compared to other manufacturers."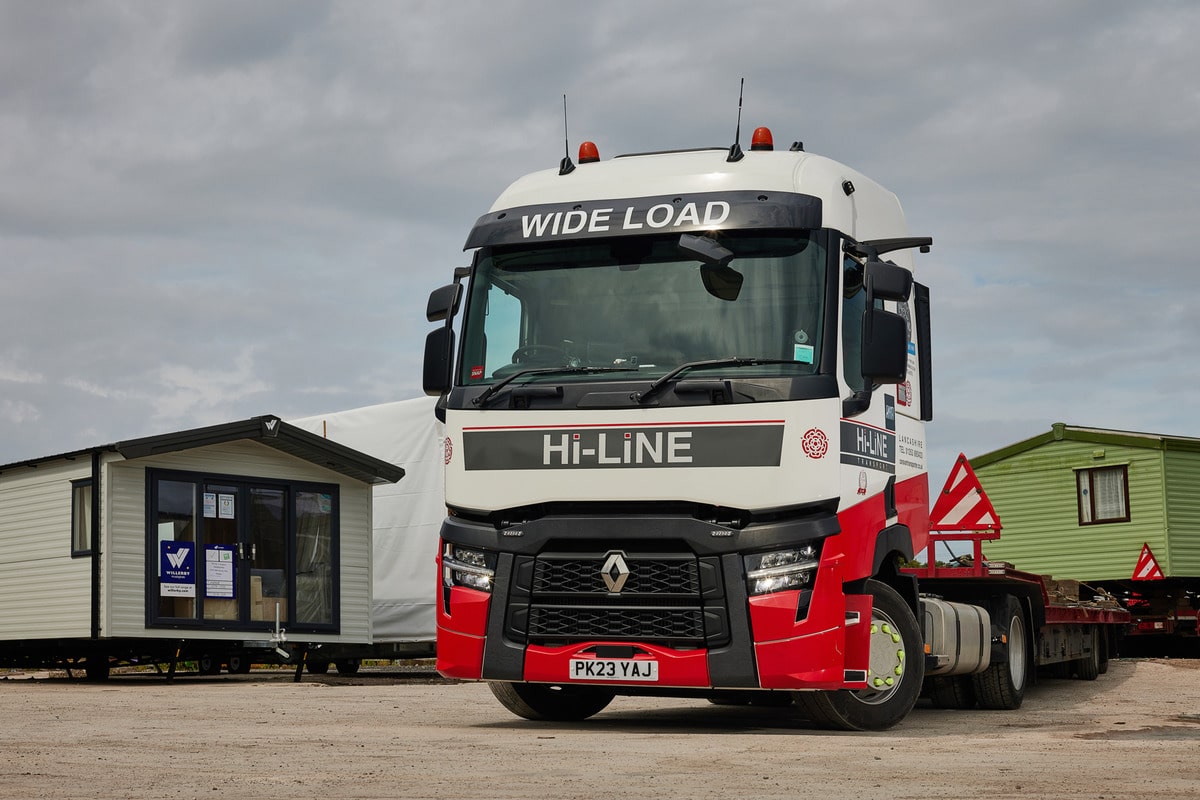 Rory continues: "We need extra low ride trucks because of the height of the caravans, and the air suspension has to be caravan and road friendly so it doesn't jolt the caravans in transit. The Renault Trucks product fitted the brief perfectly."
The new 13 litre T440 X-Lows, with a maximum torque of 2200Nm, are coupled to Renault Trucks' Optidriver AT2612 gearbox with automated clutch. The trucks also feature a number of optional extras including beacons and strobe lighting and bumper, corners, centre and steps in matching cab paint colour. For driver comfort, the vehicles are specified with microwave, fridge, colour multimedia screen, luxury heated and ventilated driver's seat, leather steering wheel, convertible top bunk and performance roof console with 4 storage compartments.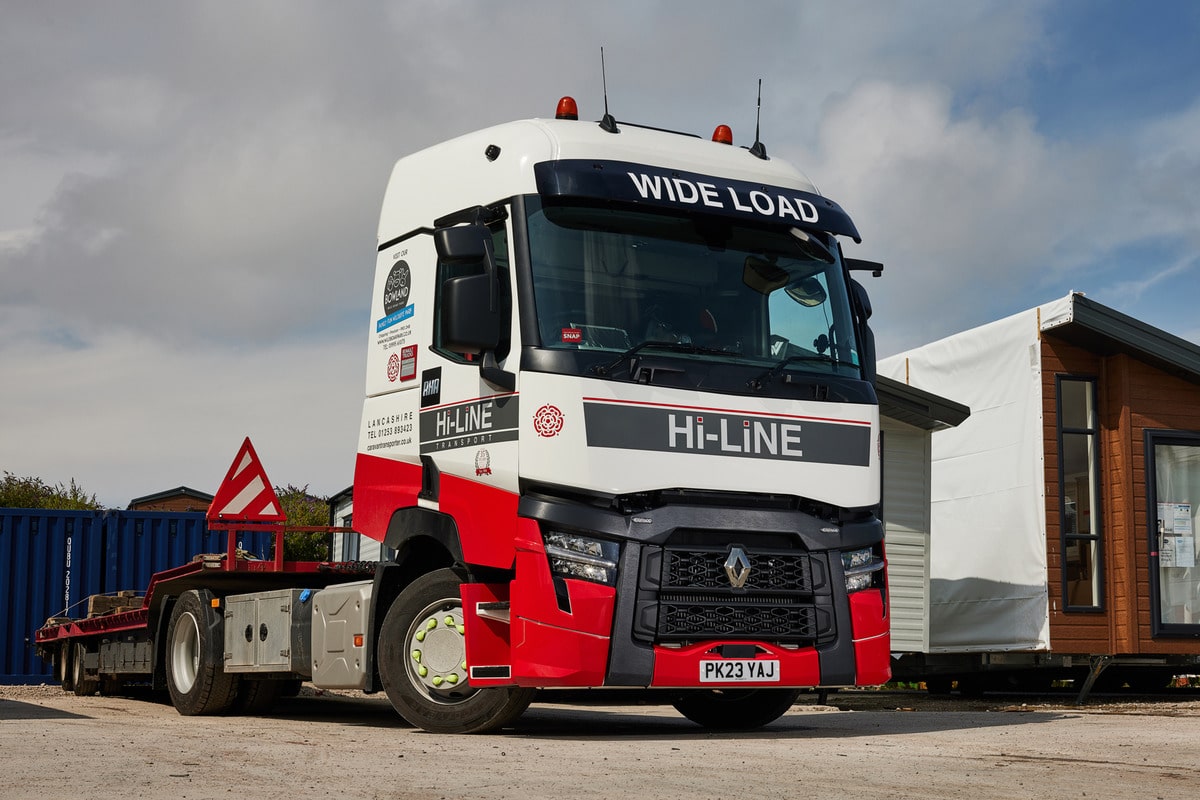 Driver comfort was top of mind in the new vehicle selection as Rory explains: "The drivers are on the road all week, out Sunday or Monday and back in Thursday or Friday and the existing Ts are already very popular and the drivers are happy. The new T440s have a very streamlined cab and are double sleepers to accommodate both the driver and the Statutory Attendant and they are definitely comfortable enough for two people to spend the week in. The vehicles have been on the road a few weeks now and they've been extremely well received by the drivers."