MAN TGX Strikes a Pose for NJI Transport Ltd
DUNSTABLE-BASED NJI TRANSPORT LTD TAKES DELIVERY OF THEIR NEW FLEET FLAGSHIP, A SPECIAL ONE-OFF MAN TGX 26.640 INDIVIDUAL LION S WITH THE VOLUMINOUS RANGE-TOPPING GX CAB.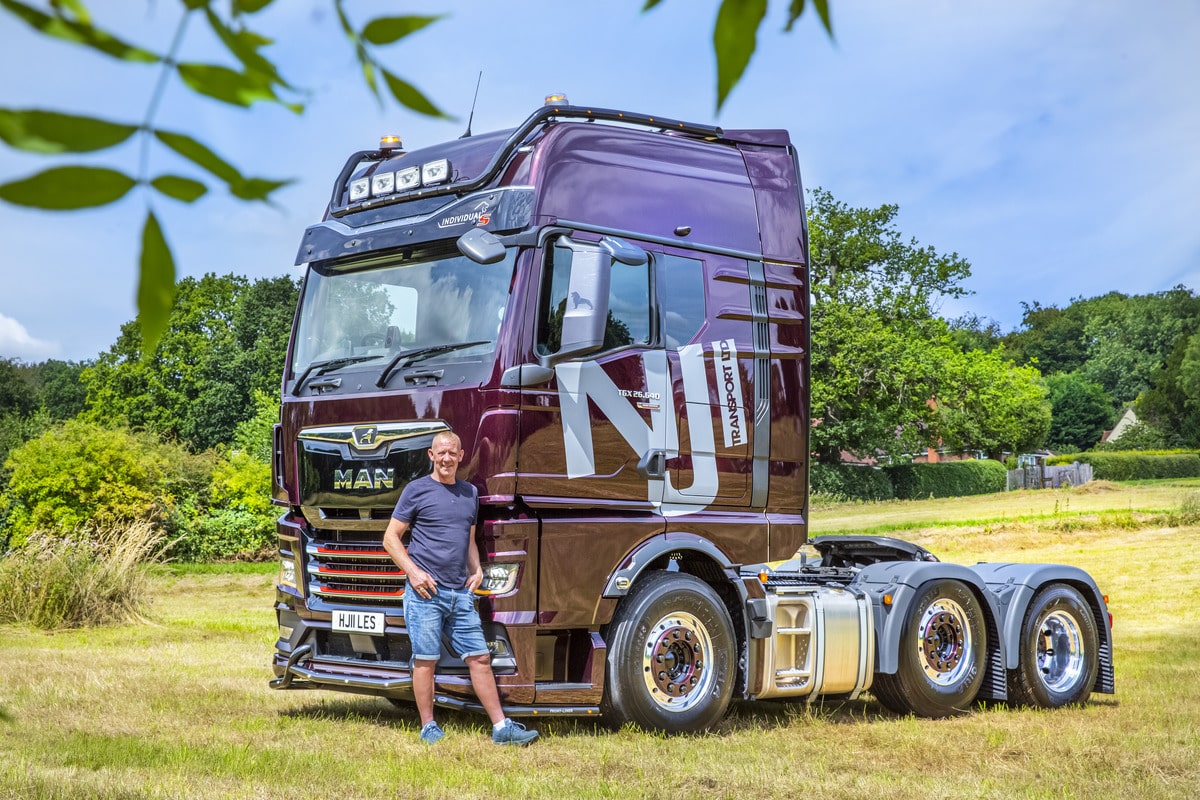 Standing resplendent on top of the Dunstable downs in its unique factory paintwork, the new flagship joins several other outstanding vehicles found in the Dunstable fleet, including a special edition 2016 66 registration plate TGX XXL Sir Geoff Hurst England football World Cup 50th anniversary vehicle, two limited edition pearl blue 26.640's, two of 10 in the UK, and a limited edition Nardo Grey TGX Individual Lion S 26.640.
Nigel Iles, Company Founder and Managing Director of NJI Transport Ltd, said: "This latest TGX continues our theme of having a standout fleet flagship with a difference, something subtle that represents the business at both shows and events and while out on the road delivering goods for our customers."
"I've always liked the VW Transporter especially when painted in the factory Blackberry colour, so when looking at a new TGX flagship I mentioned this to our local MAN sales Executive, Scott Munton, Scott simply smiled and said, let me see what we can do. In no time at all and with the support of MAN Swindon, Scott came back with something really special, a unique factory-paint colour that was exactly what we'd hoped for and more."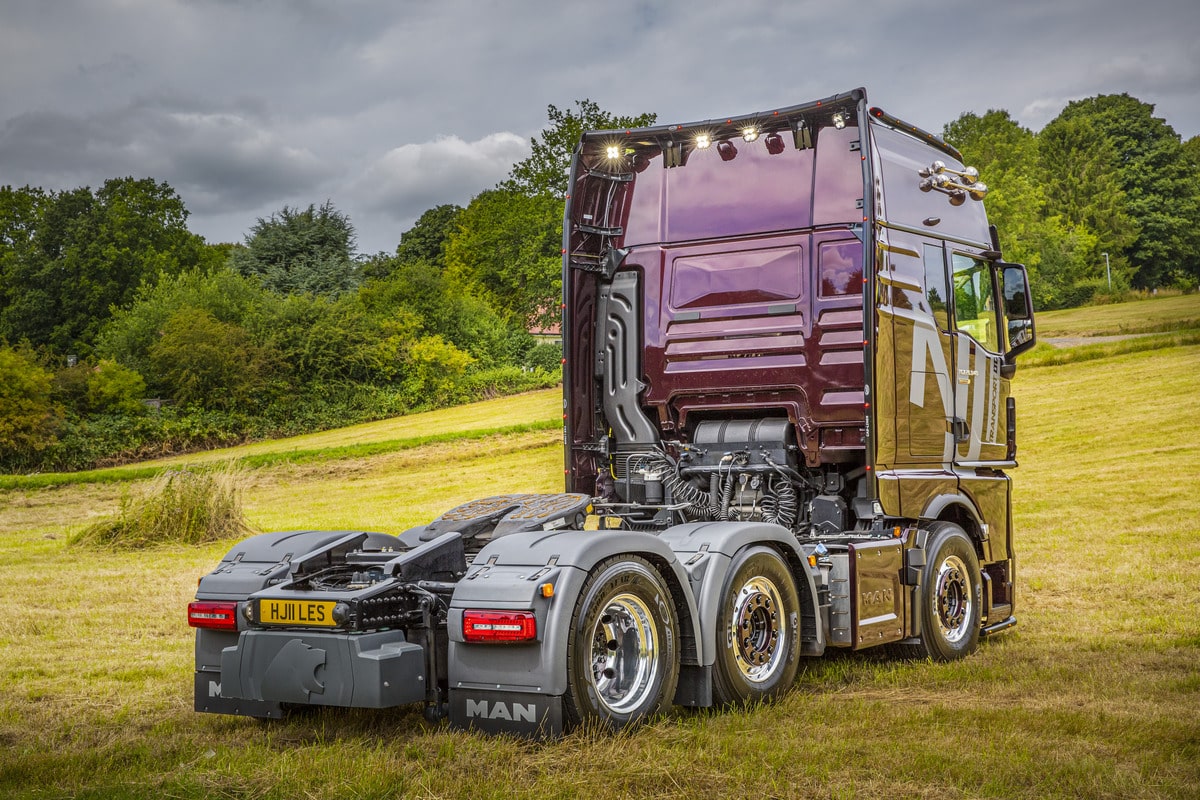 Offering a choice of over 2000 factory colour combinations MAN Truck & Bus can meet the individual needs of an operator and supply a cab and chassis, painted in the correct company colour 99 percent of the time. This factory offering helps simplify the build process and reduce time-consuming and costly re-painting once the vehicle arrives in the UK during the PDI and customer preparation process.
In addition to the aforementioned 2000 factory paint colours, MAN Truck & Bus has two special Harley Davidson motorcycle colours they can offer under a license agreement drawn up between the two Iconic brands. These two special colours are, Harley Davidson Black Cherry Pearl and Harley Davidson Teal Met.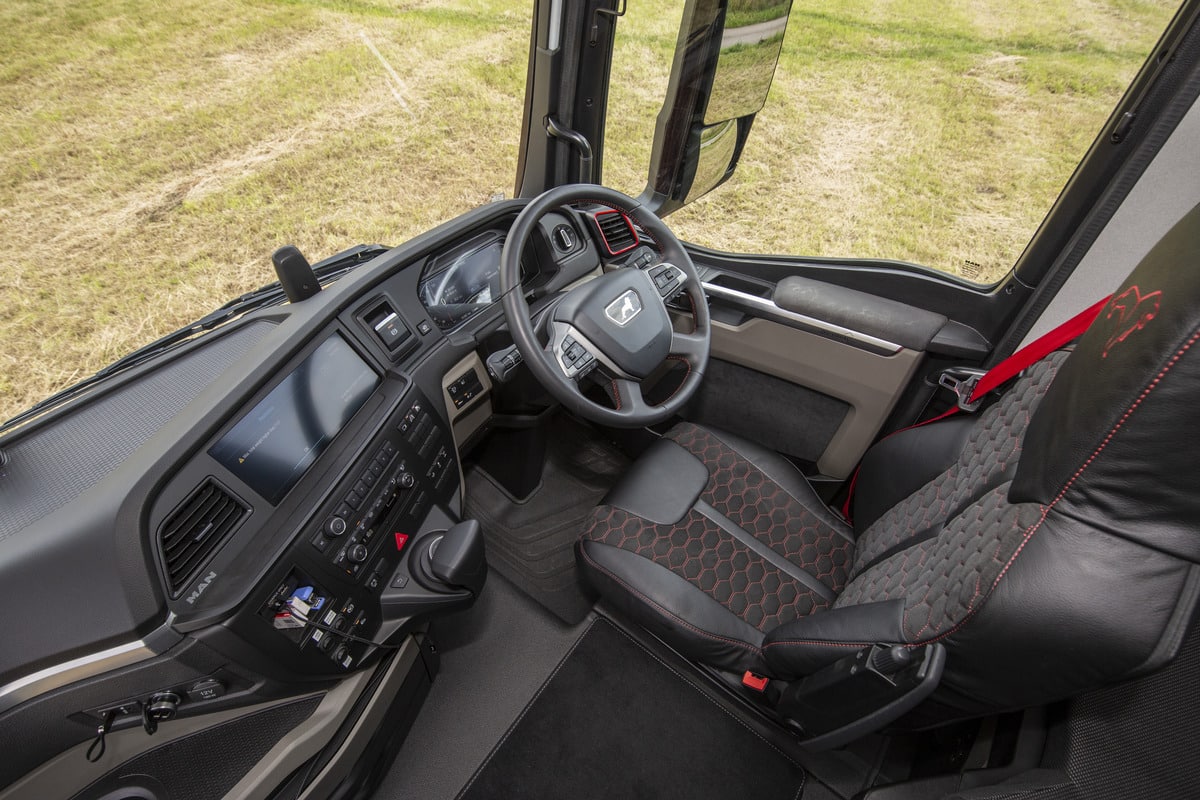 Nigel continued, "Our new flagship is the first MAN truck ever to be factory-painted in the Harley Davidson Black Cherry Pearl and we're over the moon with the outcome. The finished truck looks amazing with its carbon fiber colour-coded weave mirror backings and headlight surrounds, colour-coded chassis infill, LED headlights, Alcoa alloy wheels, and black LightFix lightbars and catwalk."
"We operate a one vehicle one driver operation and driver Bradley is constantly getting positive comments from customers and other drivers, he's not stopped smiling since I handed him the keys. On the road it's delivering an average of 9.7 mpg, which is impressive when you consider the irregularity of our loads." Added Nigel.
Established in 1995 as a single owner driver business, with a 7.5-tonne truck, today NJI Transport offers a range of specialist transport services including hiabs and rigids, drawbar trailers, mounted forklift services and artics with specialist 40 and 45 foot trailers.
Delivering Transport fit for a King – one of the more notable jobs undertaken by NJI Transport, which needed the care and detail of a specialist family business and the professionalism of a well-oiled team, was the transportation of King Richard III Tomb. Killed in the battle of Bosworth in 1485, King Richard III's body lay unknown in Leicester for 527 years until its discovery beneath a car park in 2012. Following the unearthing, NJI Transport was contacted requesting a specialist movement of the tomb stone, which today lies above a brick lined vault, in a lead ossuary placed in a coffin made from English oak, in Leicester Cathedral.
Nigel continued, "We continue to buy MAN Trucks for a number of reasons, putting it simply, they offer outstanding value for money. We run several other manufacturer vehicles in the fleet, but when you do the maths, look at the efficiencies and consider the relationship with the MAN network, we come back to MAN as our first choice."
"We also have a great long term relationship with both John and Hannah Arnold and the team at our local MAN dealership John Arnold Commercials, Bedford. Furthermore, we have a much valued relationship with Scott Munton, MAN's truck sales executive in the area." Nigel concluded.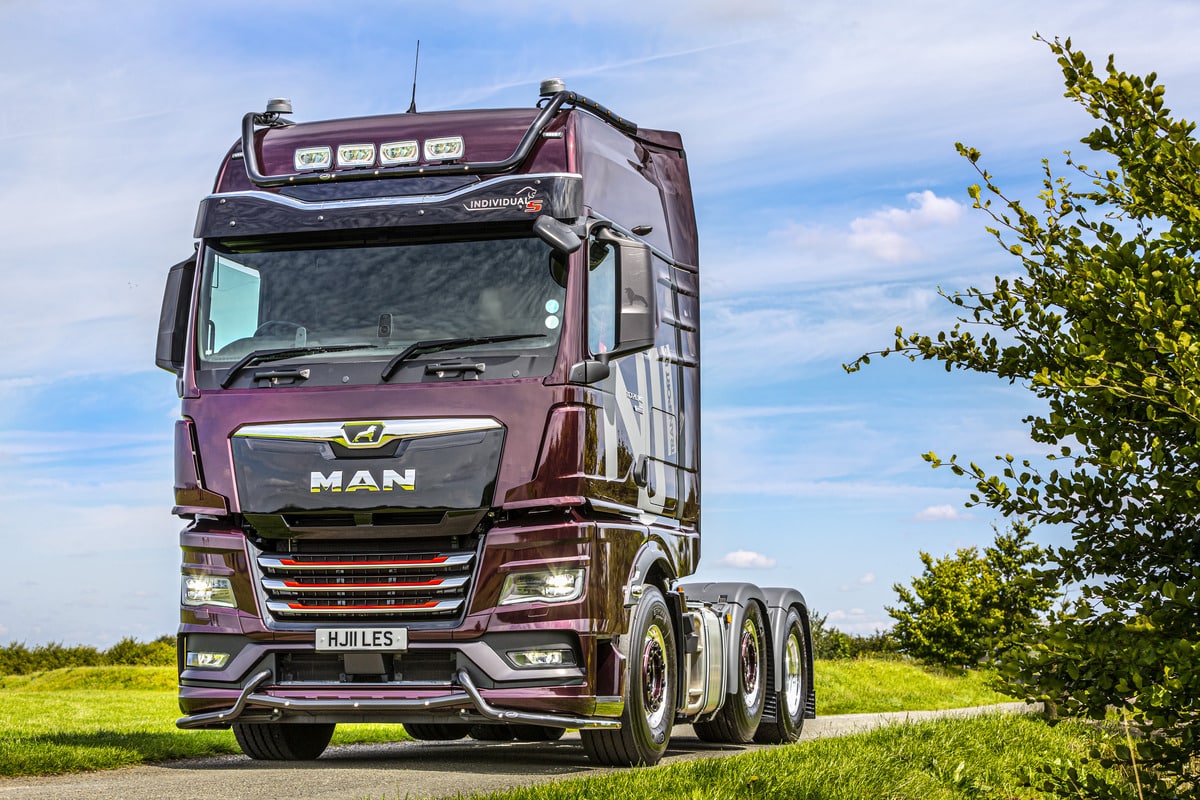 NJI Transports TGX 26.640 Individual Lion S is powered by the much-acclaimed D38 in-line six-cylinder Euro 6D which develops 3,000Nm, between 900 and 1,400 rpm. Mounted behind the D38 is a MAN 12-speed TipMatic automated gearbox featuring a direct drive top gear. Linked by the propshaft is a HY-1344 lightweight hypoid rear axle.
Scott Munton, Area MAN truck sales Executive, commented, "As always it's been a pleasure dealing with Nigel and the team at NJI Transport. Being able to order this unique colour has been the icing on the cake for all involved and for it to be the first ever makes it even more special. A NJI Transport TGX in special Harley Davidson Teal Met, now there's a conversation for another day."  
All MAN vehicles are supported by MAN Truck & Bus UK's Nationwide Commercial Vehicle Dealer network, with many operating extended hours, including round-the-clock servicing and customer-tailored solution maintenance.
The entire MAN range benefits from MAN's Mobile24 24-hour assistance service, which guarantees customers a professional roadside partner throughout Europe 365 days of the year.