Pesado Transport Turns to Goldhofer for E-Locomotive Project
FOR THE NEW TREN MAYA RAILWAY, THE PESADO HEAVY HAUL COMPANY WERE COMMISSIONED TO TRANSPORT AN ELECTRIC LOCOMOTIVE, WEIGHING APPROXIMATELY 180 T, OVER A DISTANCE OF 2,250KM FROM SAN LUIS POTOSI TO VALLADOLID, YUCATAN.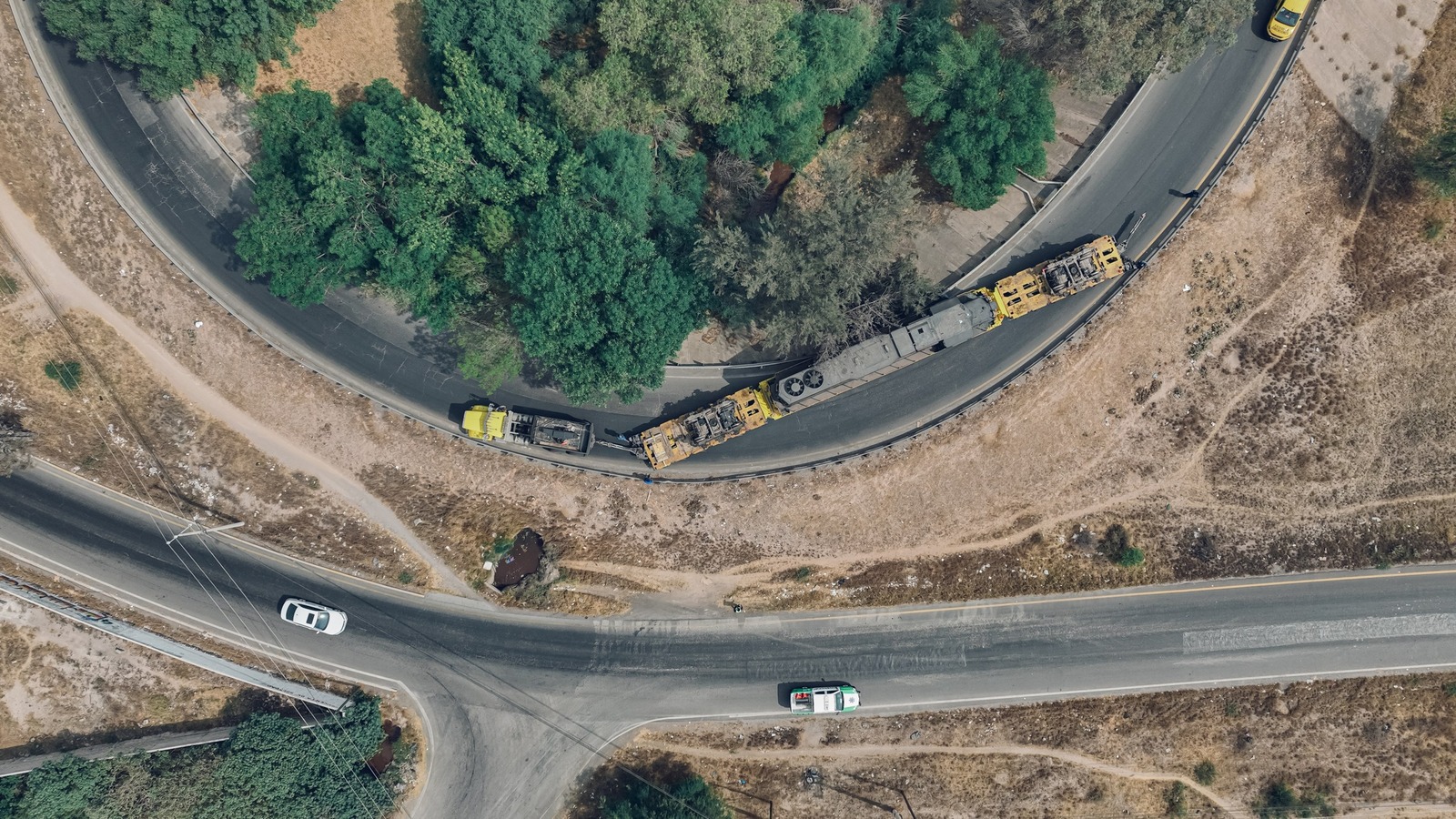 Whenever reliable transportation and punctual delivery of the heaviest loads are called for in Mexico, the Pesado heavy haul company is always a logical choice.
For a showcase project like Mexico's Tren Maya, it was all the more important to ensure a smooth operation with the EMD GP-38-2 electric locomotive, which is 18 m long and 4.7 m high and weighs around 180 t.  Tren Maya is a major infrastructure project involving the construction of a 1,500 km railway line linking Mexico's tourism destinations and Maya sites.
For the operation, Pesado chose a Goldhofer 12-axle THP/SL heavy-duty combination with a drop deck designed for a payload of up to 300 t.  The drop deck was necessary because of the locomotive's 4,7 m overall height, and thanks to this it was possible to reach Valladolid, 2,250 km away, on a more or less direct route, mainly using federal highways.
The departure from the loading yard was the first test of the team's capabilities with the 69-meter-long combination, but with a 55° steering angle and +/-300 mm hydraulic axle stroke, no serious problems were caused by the tight spots on the route including roundabouts and junctions.  "It was a challenging journey through tourist areas with narrow roads and tight radii, but the precision steering available with Goldhofer's THP/SL modules makes safe and accurate maneuvering possible even under such conditions," says Ramiro Muñoz Martinez, Specialized Transportation Engineer from Heavy Transport.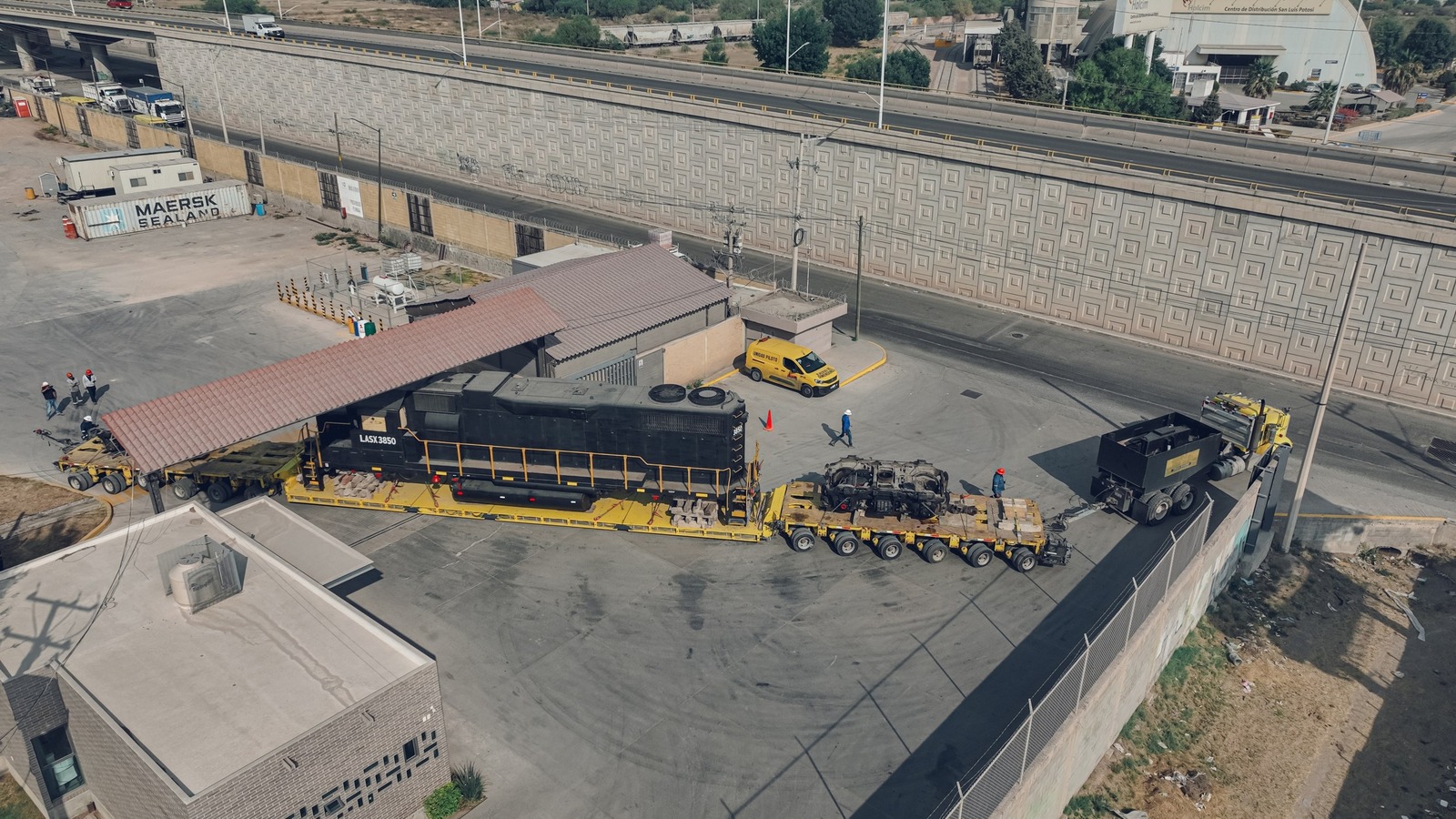 The 69 m long combination was powered, sometimes in the push-pull mode, by two 515 hp Western Star 6900XD 8×6 heavy-duty tractors. The 335-ton rig, with an overall width of 3.3 m and a total height of 5.06 m, reached its destination in Valladolid, Yucatan in 14 days.