Van der Vlist have been busy moving some 5960mm diameter metal rings across from Germany into the UK recently.
Two 610mm high industrial rings weighing 14,4 tons each were collected from South East Germany and loaded onto tilt frame trailers This meant that the overall transport width was sufficiently reduced that it could move by road into Holland in gauge, so no police escorts were required. The final larger ring was broken down into halves, each 6160mm long, 3080mm wide and 410mm high, weighing in at 5,9 tonnes each. These could therefore be delivered on a flat trailer.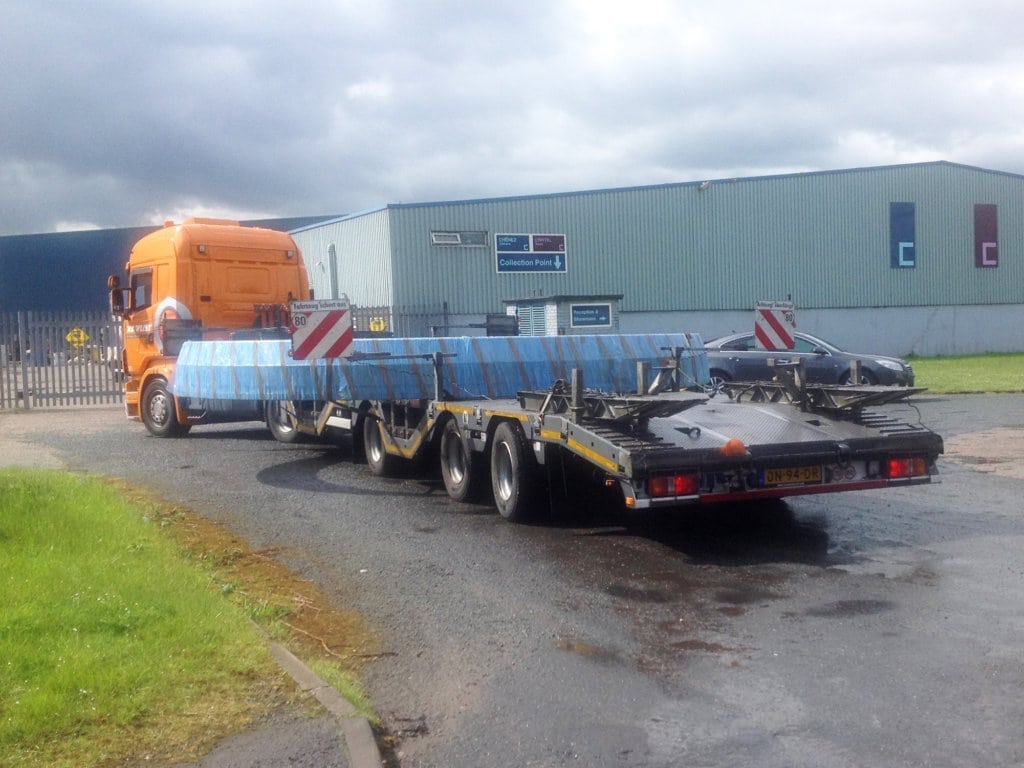 Once in Rotterdam, the complete rings were transhipped onto semi low trailers, as the road restrictions in the UK are much more lenient. The trailers were then boarded on the ferry for shipment into Immingham where they had all permits applied for and escorts waiting so that they could make their way onwards to Scunthorpe in North Lincolnshire to be unloaded.