And the Winner is… Allelys!
THE HEAVIES AWARD 2020 FOR THE MOST SIGNIFICANT SAFETY INITIATIVE GOES TO ALLELYS!

In the Judges words: "The adoption of the Core Radio-Frequency Identification tagging system has allowed the company to not only confirm the location of all of equipment inventory, from the largest lifting gantry to the smallest shackle, wherever they are, but to immediately confirm that they are safe to use through the confirmation of the relevant test and inspection certificates. This represents a major advance in operational safety, which is of benefit to everyone."
With the increasing spot light on heavy lift providers Allelys have been seen trialling different software systems to track and control all of their heavy lifting plant and equipment.
Allelys have chosen and implemented the Core R.F.I.D Tagging System. Each item of plant or lifting accessory, be it a mobile crane, Hiab, fork lift truck, lifting chain, sling, shackle, swivel eye, each has an identification number and a scannable tag fitted.
The software allows for the items original test certificate and 6 monthly or yearly inspection certificate to be recorded and logged against it. The system highlights the dates of when items can or can't be used and all of Allelys equipment is now on a pic list, from which the Engineers or Project Mangers can select the desired equipment to go on a particular job. If any item of plant or lifting accessory is out of test, the system prevents the item from being allocated until it is cleared for use.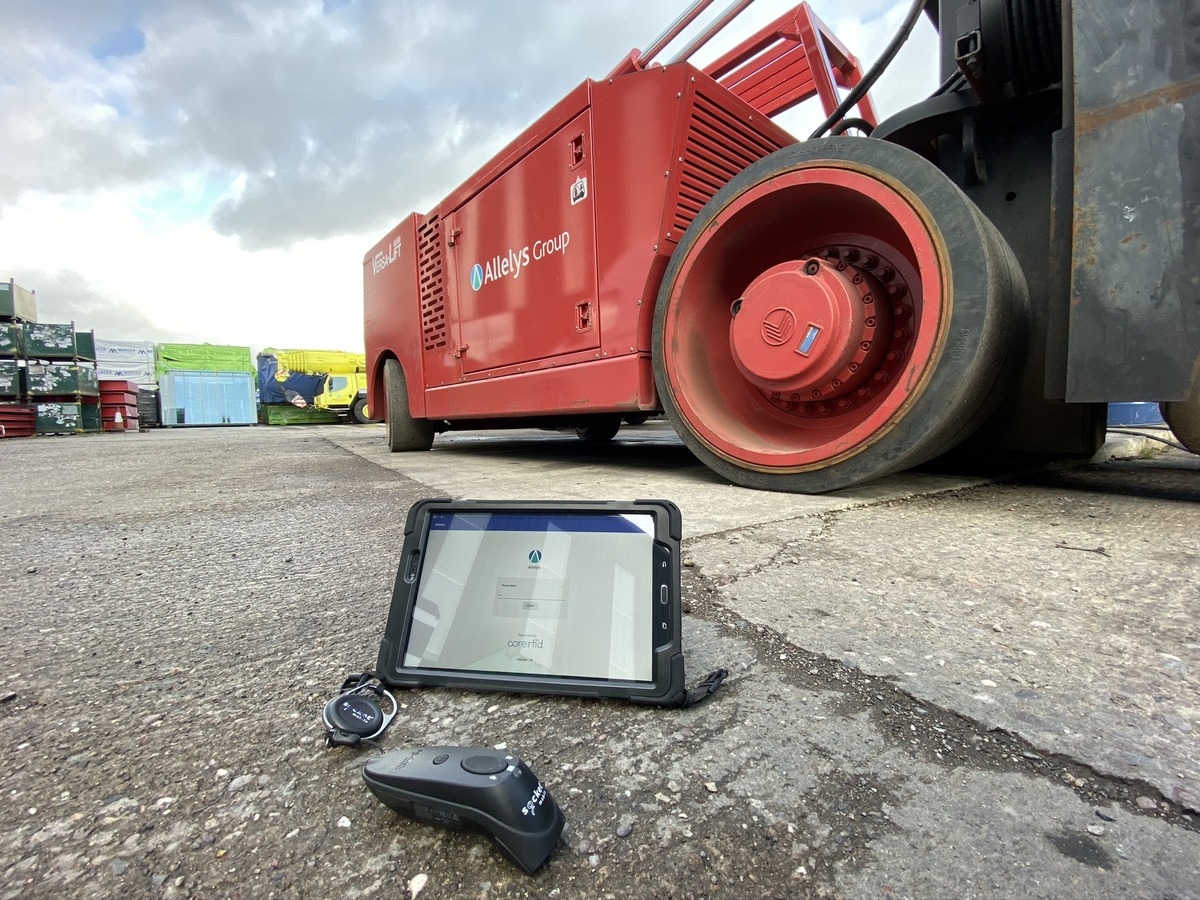 With this Allelys can track the equipment, with their yard loading staff carrying a hand held scanner to scan each item as it is loaded for transport. Subsequently when the item returns it is scanned back in to the system, making it available for another job. If the requirement arises which it does, items can be tracked from one site to another as each Site Foreman can have a scanner to send and receive each item.
Allelys have already seen the benefit of using the Core R.F.I.D Tagging System, resulting in a more efficient and safe working environment.
"It was quite a time-consuming task to tag all of our equipment and then load in the certificates on to the software, but now it is proving to be an extremely useful and a powerful tool. Any of our employees can access this information from anywhere in the country, which has resulted in increased productivity and awareness."