A large number of Broshuis SL Air trailers have been delivered in recent weeks and this new suspension system has already been driven thousands of kilometres by the first users.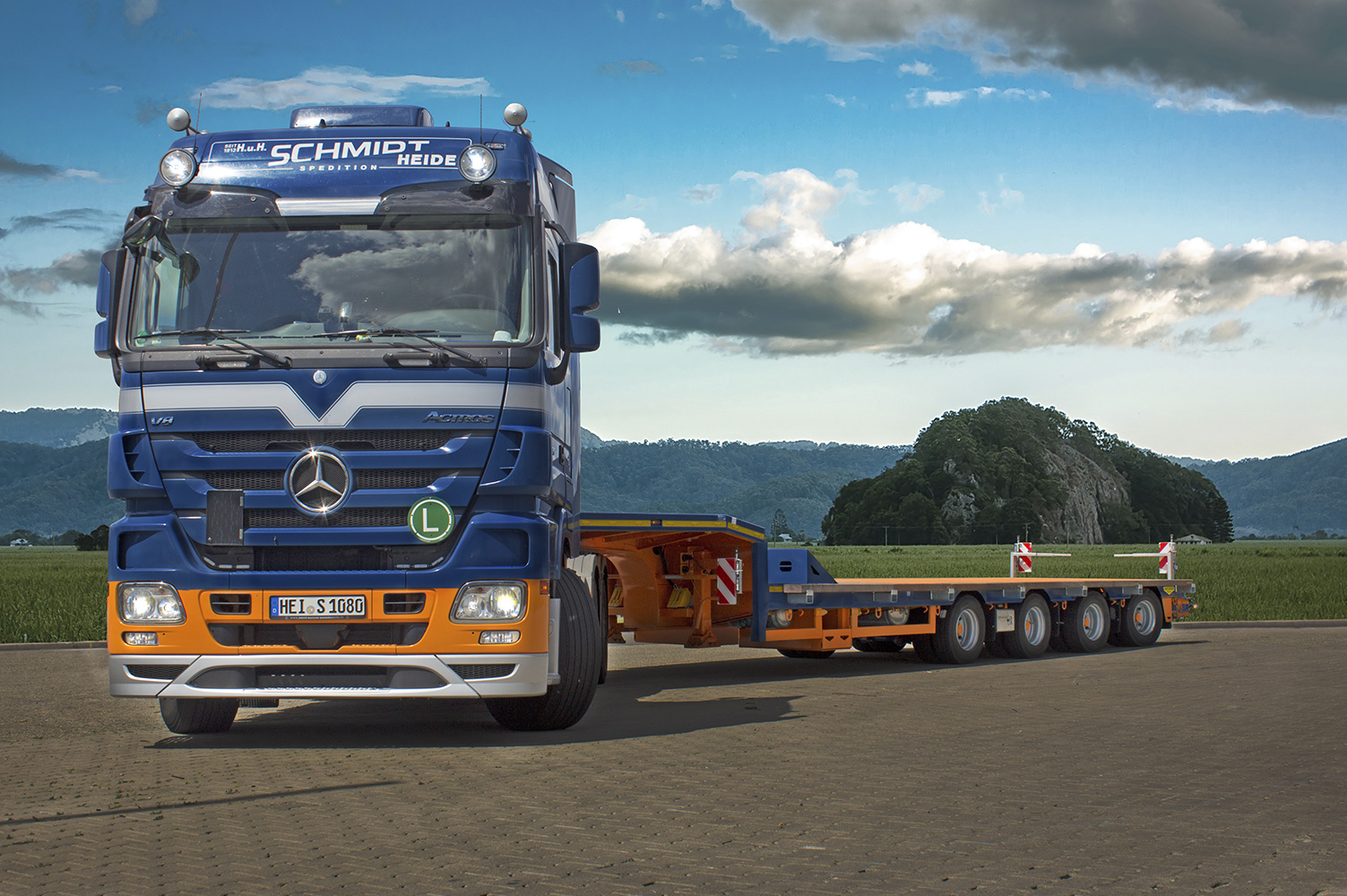 The SL Air trailers, which the new owners ordered directly after this trailer was introduced, are distinguished by unmatched driving behaviour, a low bed height and the high loading capacity. Most of the ordered trailers have also a hydraulic steering override. Like with a trailer that offers full steering control, the radio controlled steering of this system enables the driver to get to the most difficult to access loading and unloading locations, forwards and backwards.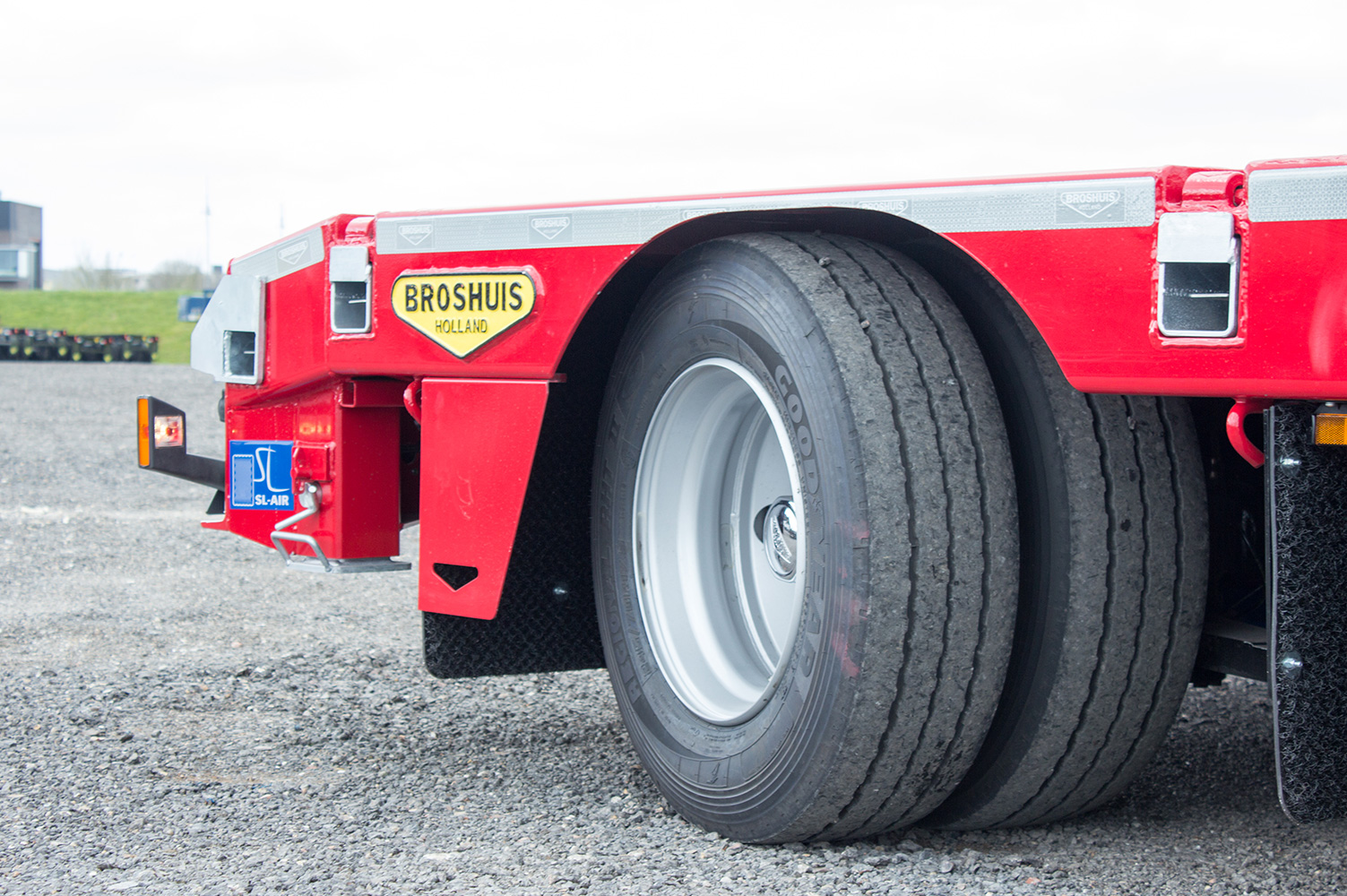 "Ein Wunder der Technik" (English: 'a miracle of science') is how Mr Schmidt (H&H Schmidt HeideTransporte) calls his new Broshuis SL Air. "I am surprised that a self-tracking trailer with air suspension can do something like that."
Not only is Mr Schmidt very positive about the SL Air – various companies, including David Hogg and Potteries Heavy Haulage, ordered a second SL Air immediately after starting to use their first one. The English transport company Alan Finnie is the first user of the SL Air trailers. The company has used its 4-axle SL Air semi-low loader several times as a replacement for its conventional 6-axle semi-low loader with air suspension. "My 4-axle SL Air is much more stable and can load almost as much, so the choice to use this trailer is not a difficult one. And compared to a 6-axle semi, the 4-axle SL Air is within the legal requirements. As a result, I have no problems, hassle or time loss with licences anywhere in Europe." It's the clever solution.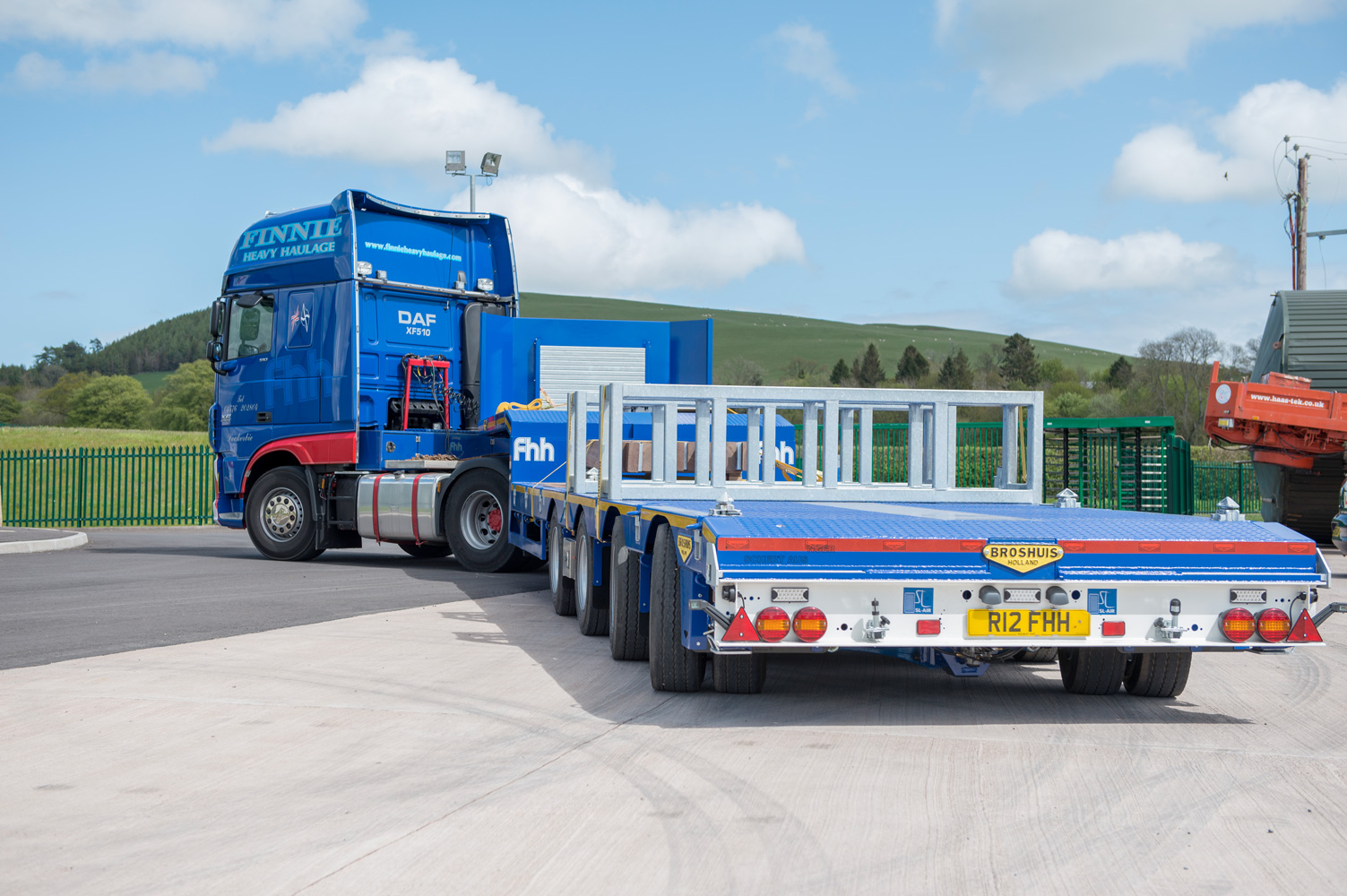 A wonderful aspect of these trailers with independent air suspension is the option to fit a remote hydraulic steering, to utilise it's steering angle of 30degree. This makes it possible, with the aid of a radio remote control, to steer the trailer both forwards and in reverse up to a speed of 25km/h. This gives the trailer all the advantages of a fully hydraulic steered trailer at a really great price. Including a lower deck height and with reduced weight.
Customers that immediately saw the advantages of this type of trailer and which you can see on the road with their new trailers soon include:
Tabergs Akeri, BTS, Hudson Trailers, Finnie Heavy Haulage, Schmidt Heide, David Hogg, Potteries Heavy Haulage, Wocken Spedition, H. Susenburger and Korduan Transporte.
Many models are now added to the SL-AIR portfolio: The SL Air can be supplied as a 3 and 4-axle semi-low loader and is available with wheel wells and ramp clips. A next development will be the realisation of a crane arm recess, which is expected to go into production in 2016.