Engineered Heavy Lifting Expertise for Taiwan's Offshore Wind Projects
ØRSTED TAIWAN, PART OF THE WORLD'S LARGEST OFFSHORE WIND COMPANY ØRSTED, HAS SELECTED MAMMOET-GIANT TAIWAN, A JOINT VENTURE BETWEEN MAMMOET, AND TAIWANESE GIANT HEAVY MACHINERY SERVICES – TO PROVIDE ESSENTIAL SUPPORT FOR THE 920 GREATER CHANGHUA 2B AND 4 OFFSHORE WIND FARMS IN TAIWAN.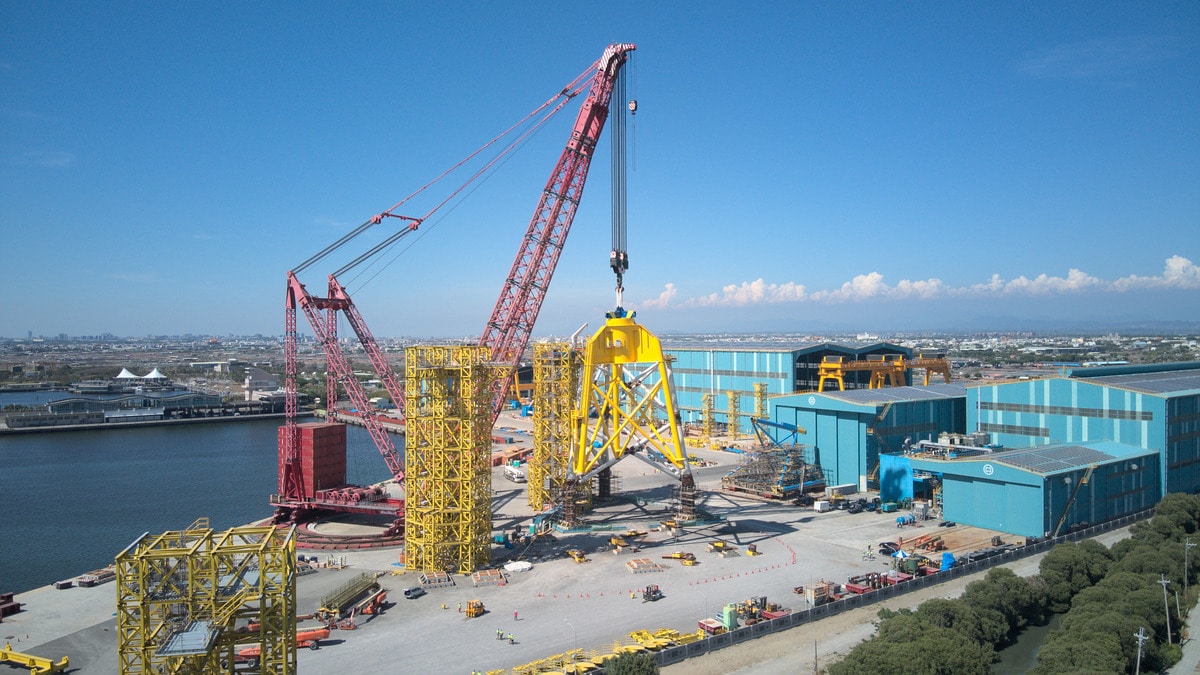 This remarkable offshore wind farm development is playing a crucial role in Taiwan's green energy targets, as it aims to achieve 5.7 GW of offshore wind power capacity by 2025.
This significant award builds upon Mammoet-Giant's consistent success in Taiwan, where they have played pivotal roles in local offshore wind farm projects since the inception of offshore wind there in 2017. The JV has been entrusted with the marshalling and lifting activities for 66 suction bucket jackets.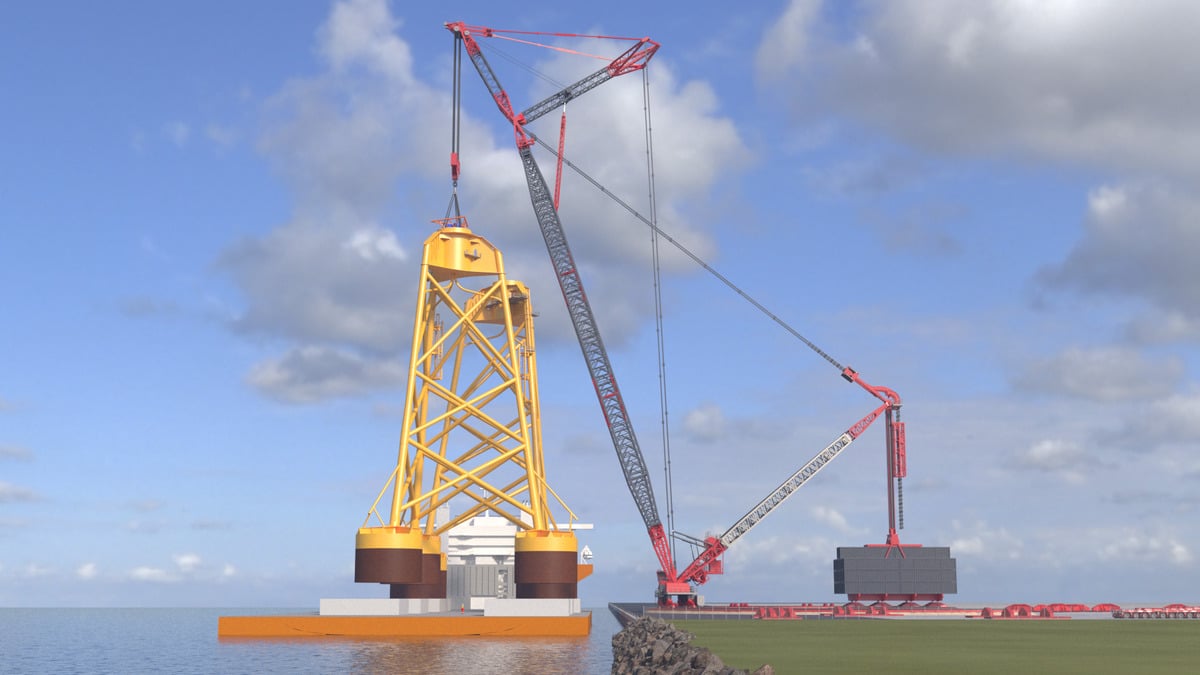 Drawing on their expertise in marshaling services, a pool of specialist heavy lifting and transport equipment, and dedicated personnel, Mammoet-Giant will deliver a comprehensive turnkey service for the project, from initial planning to execution, ensuring the jackets get into the water faster. By managing the complete quayside scope with meticulous planning and execution, the company will reduce interfaces, minimize project risks and ensure high levels of utilization with minimal disruption to port facilities.
To handle the quayside operations, Mammoet has selected its 5,000t capacity SK 350 ring crane. Renowned for its exceptional lifting capabilities with a great reach, this powerful crane will be instrumental in achieving the project's objectives.
Operating from a single location, the SK350 will lift the 2,500t suction bucket jackets directly from deck carriers to the quayside and after temporary storage on site, onto deck carriers ferrying the jackets to the installation vessel in the field. This methodology will eliminate the need for vessel repositioning during offloading and loading operations.
The crane's design enables it to operate in the region's high wind speeds, mitigating schedule risks and optimizing loading speeds. This reduces vessel turnaround times at the port to a minimum, resulting in multiple cost reductions and further schedule optimization.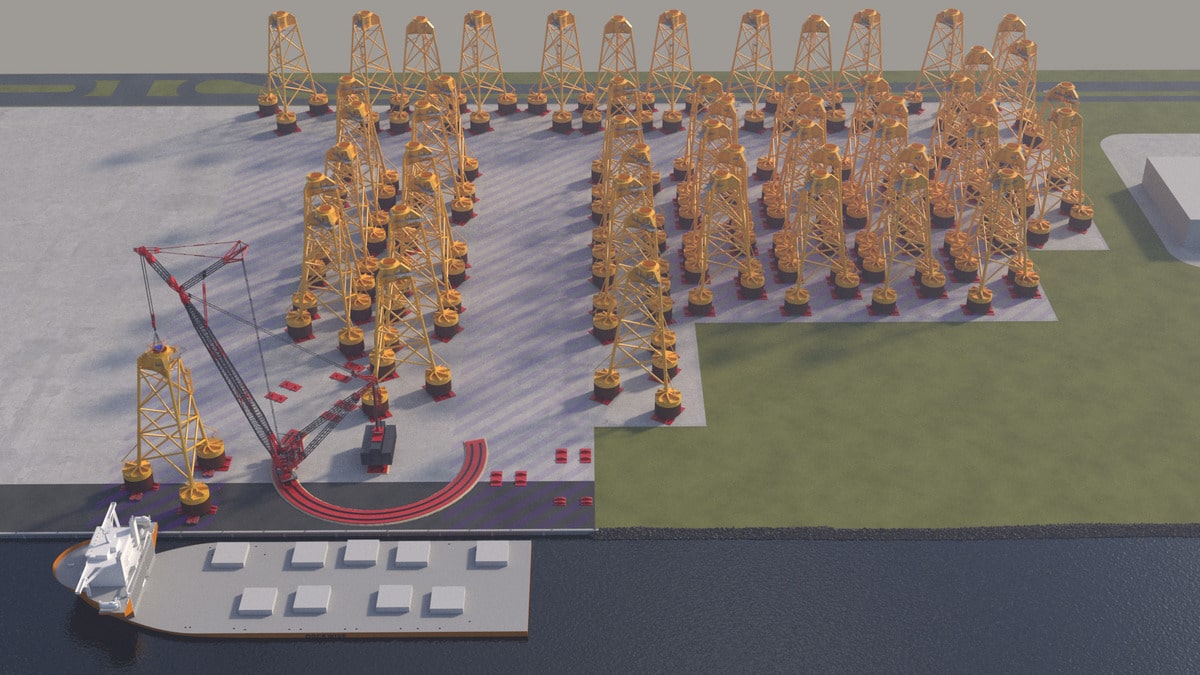 Chris Schraa, Managing Director of Mammoet Taiwan, stated: "We are thrilled and honored to have been awarded the contract to help construct Greater Changhua 2b and 4 offshore wind farms. Mammoet-Giant remains steadfast in our mission to deliver exceptional performance and contribute to the sustainable growth of Taiwan's renewable energy sector."
"Projects like these showcase the strength of our setup in Taiwan as well as the value of early engagement in engineering. This enables us to offer smarter and safer solutions, optimizing schedules and processes through direct communication with the developer." he added.
With a strategic vision revolving around supporting the global energy transition, Mammoet expedites the shift towards cleaner and more sustainable energy sources by making significant investments in high-capacity equipment and technologies. Mammoet's SK crane range can be powered electrically with the world's largest electric crane – SK 6000, is currently under construction, while the company's new range of electric SPMT trailers enable the transportation of heavy loads while producing zero emissions. Mammoet's WTA onshore wind turbine assembly climbing crane runs entirely on electricity.