Terra Marique Transformer Delivery to Le Palais
STAFFORDSHIRE-BASED SHIPPING COMPANY ROBERT WYNN & SONS, HAS SUCCESSFULLY DELIVERED TWO TRANSFORMERS TO LE PALAIS ON BEHALF OF INTERNATIONAL FREIGHT FORWARDER DAHER.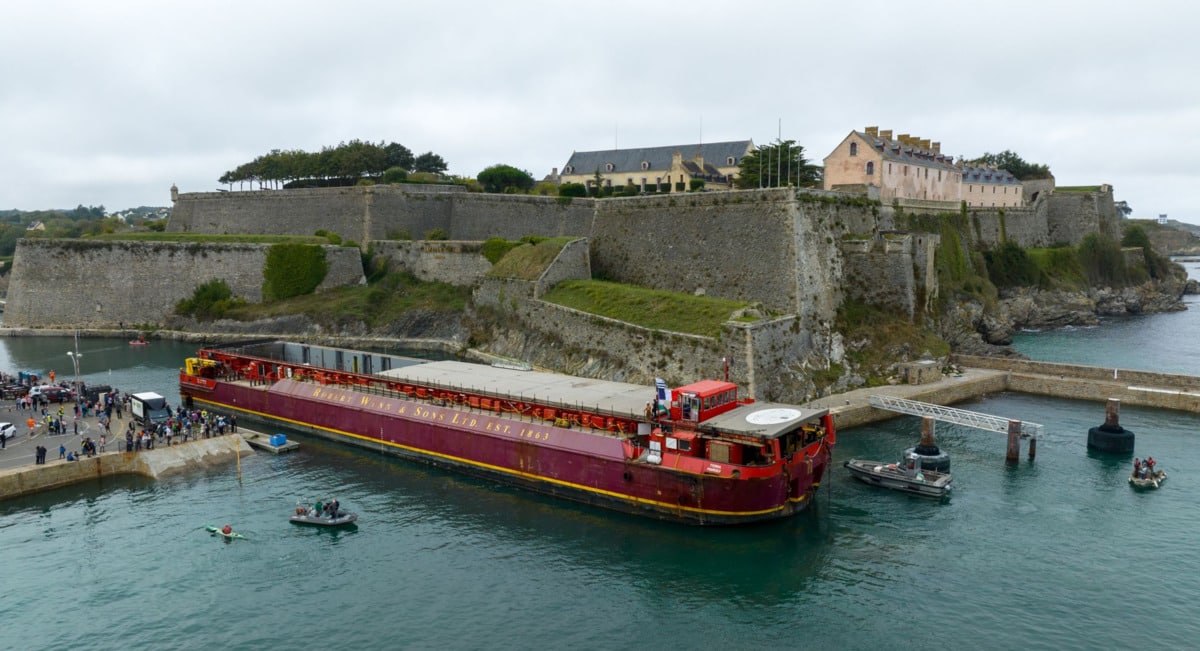 The transformers were loaded via ro/ro on to the heavy lift barge the Terra Marique at the Port of Lorient. The barge was then towed the short distance of 22 nautical miles to the entrance of the historic port at Le Palais, where she was disconnected from her tug En Avant 10, and made her way into the port under her own power.
This project had been many months in the planning with Robert Wynn & Sons engineers working closely with the project team at Daher to ensure that an appropriate tidal window was identified, quay and dive surveys undertaken, and detailed discussion held with the local politicians and officials.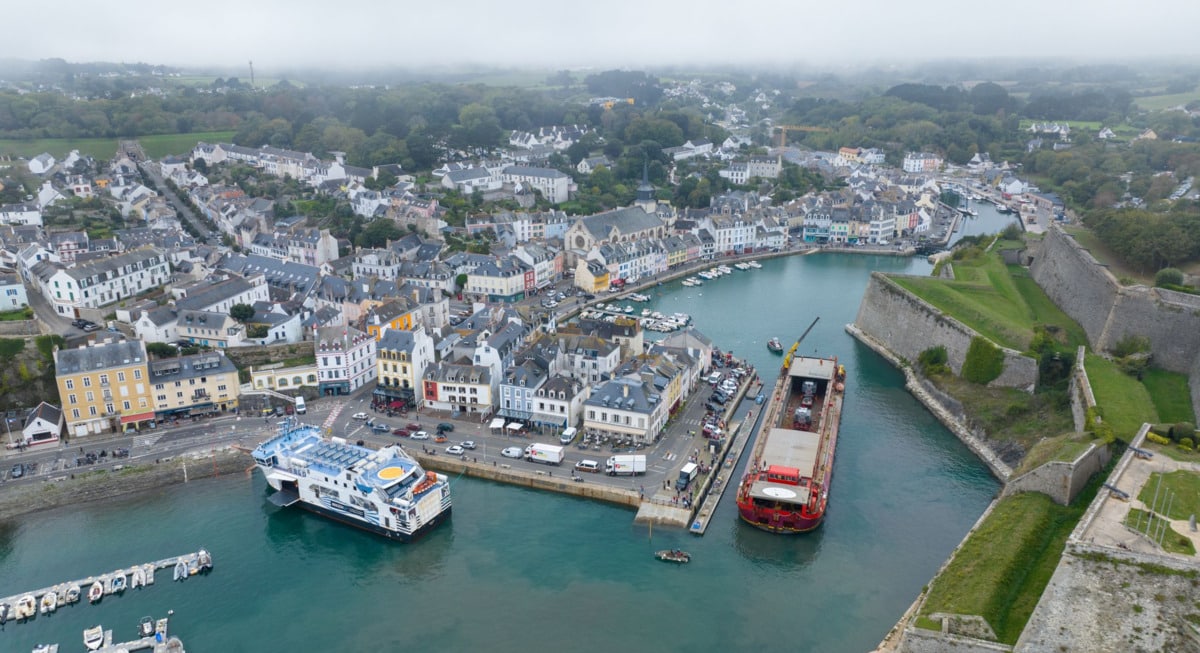 Once the Terra Marique had negotiated the narrow entrance to the port, she manoeuvred herself carefully in front of hundreds of Palantin onlookers to the Quai de l'Yser where she laid by until 03:00. At which time she manoeuvred across the port positioning herself end on to the Quai Jacques-Le-Blanc.
The vessels hydraulic ramp was then carefully lowered on to the quayside and the cargo was successfully rolled off. The offloading operation taking less than an hour to complete.
The Terra Marique then returned to the layby berth within the port where she waited 24 hours before the operation was carefully and successfully repeated as the empty SPMT trailers were reloaded ahead of a return trip to the Port of Lorient. The whole operation and the resulting road movements were undertaken in the hours of darkness so to reduce the impact on the local community.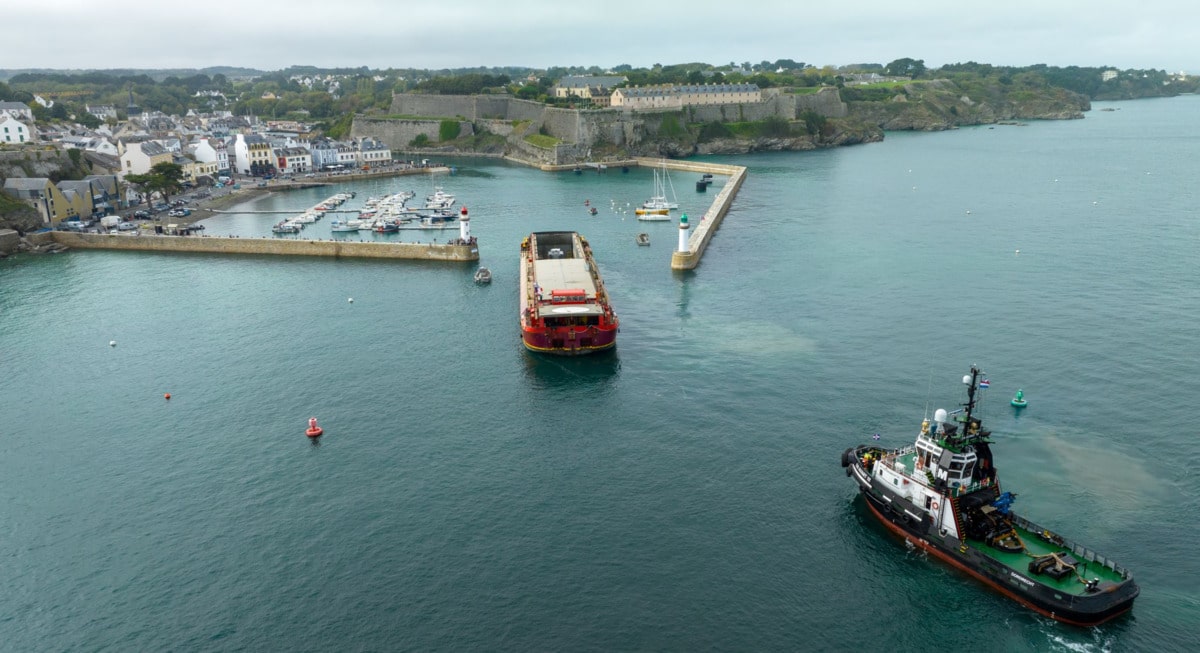 Reflecting on a job well done, Peter Wynn, Managing Director of Robert Wynn & Sons, said; "We are incredibly proud of our team's dedication and professionalism in successfully delivering these transformers for our client, Daher."
"The location of the offload really showcases the unique capabilities of the Terra Marique. Our vessel and our crew have been very much welcomed by the local community in Le Palais, we were privileged to exchange flags and be presented with a medal by the Mayor on successful completion of this challenging project."