Last year an incident happened at the Shell refinery in Moerdijk where – due to a chemical reaction – there was an explosion in part of the plant.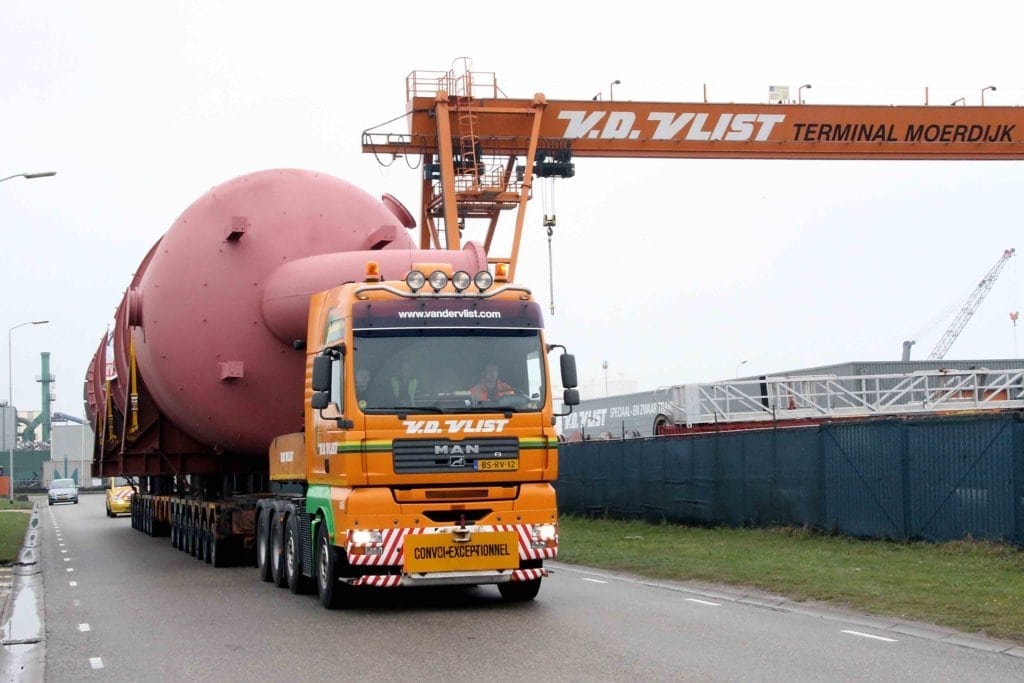 Following the incident VSE (Verolme Special Equipment), neighbours of Van der Vlist's Moerdijk terminal, received the order to build and deliver a new 100 ton pressure drum at (L) 34.8m x (W) 5.40m x (H) 5.70m. They asked Van der Vlist to arrange the transport from their yard to the coating facility and then onwards to Shell's Moerdijk site.
Due to the size, a 14 axle modular trailer was needed for the transport to the terminal, where it was loaded to a pontoon from the Ro-Ro quay, and put on supports for shipment to the coating facility. Once the coating was completed, the drum was shipped back to terminal Moerdijk on the pontoon, and collected by the same trailer combination for onward movement to the Shell site.