Leading global, multi-disciplined engineering and construction specialists, J Murphy & Sons Ltd has recently put three Volvo FH-540 13-litre Tandem Axle Lift tractor units in operation for the HS2 building works, all supplied by Pete Schofield, Transport Solutions Executive at Thomas Hardie Commercials Ltd in Trafford Park.
With over £100m worth of high-specification plant and transport equipment at their disposal, international specialist Murphy Plant, a division of Murphy, can't afford indecision when it comes to choosing their trucks, particularly after just being awarded Transport for London's FORS Gold status at their London depot.
After looking at all the available options for its depot at Golborne near Greater Manchester, the company has chosen to invest in three Volvo FH-540 6×4 tractor units, all rated at 80-tonnes.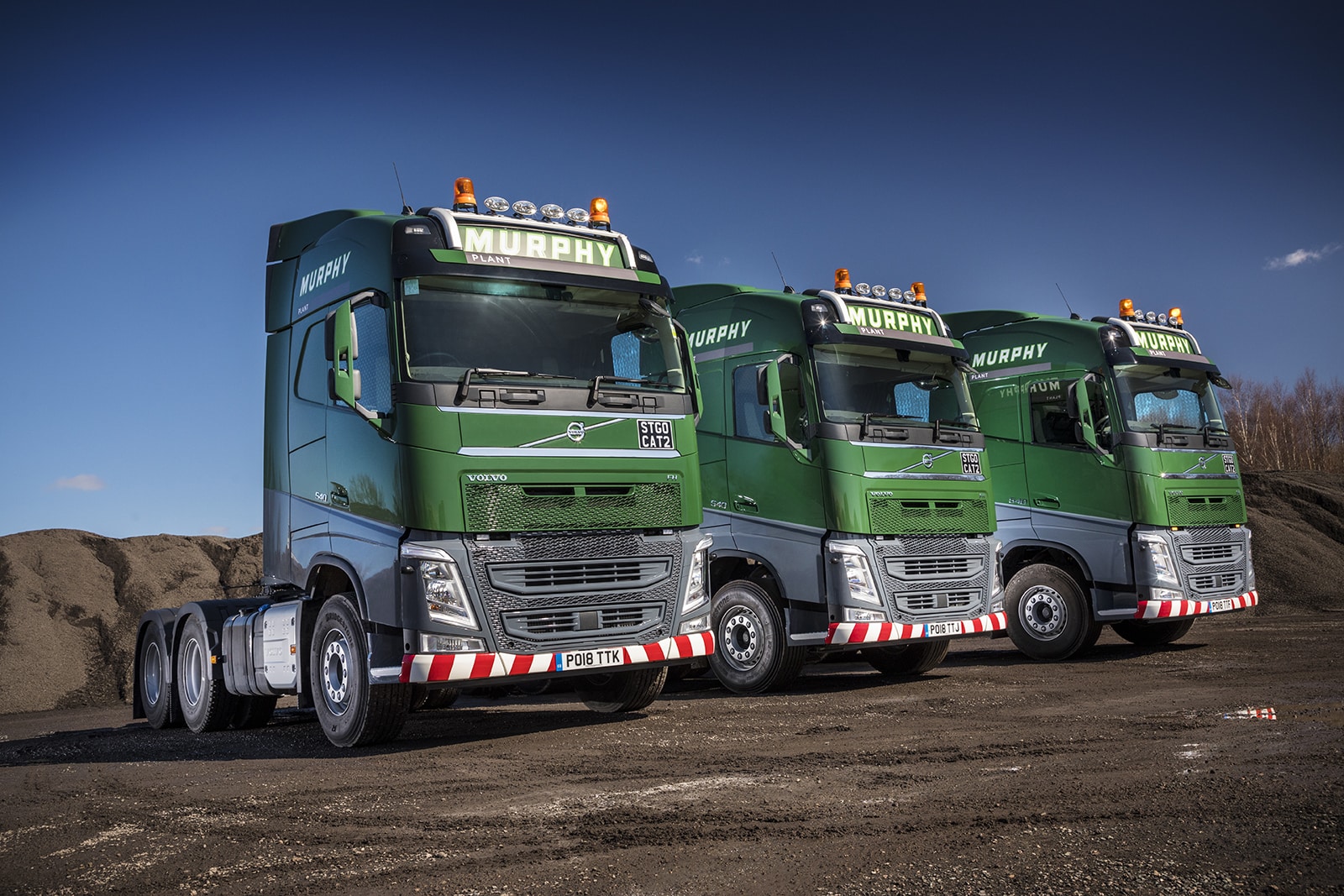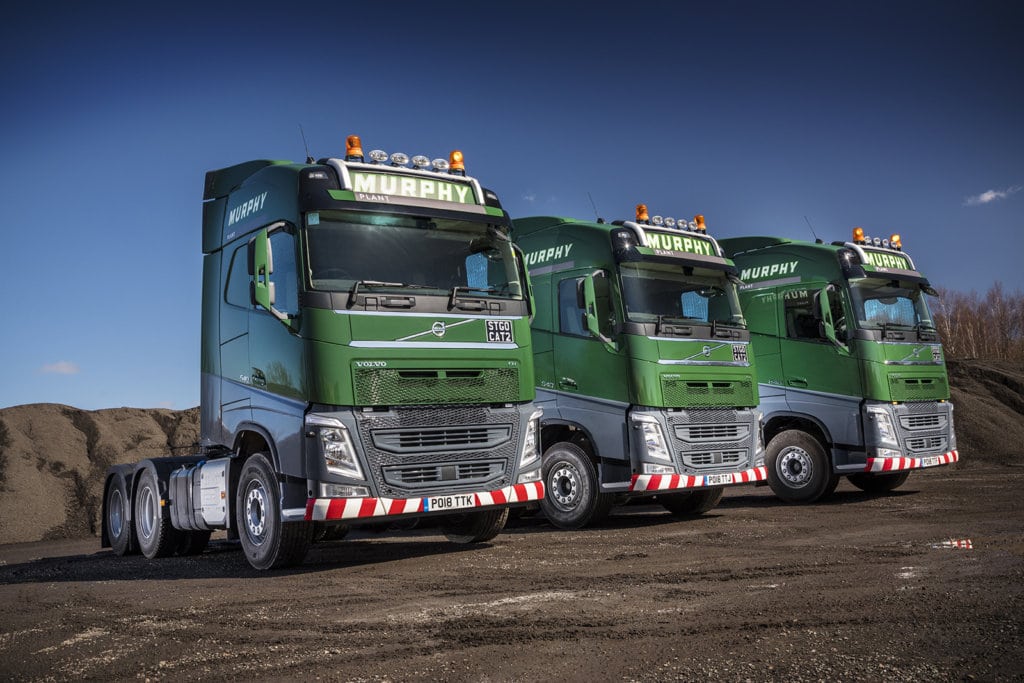 "We've had the odd Volvo in the past, but not on the scale we've purchased this time," notes Logistics Supervisor, Michael Eden. "Personally I'm a fan because Volvo is the only manufacturer who can supply a driving tag axle, and that suits our current job perfectly." Heavy haulage work is always easier with a double drive tractor as this configuration gives improved traction, but the downside is a dip in fuel consumption. Volvo's Tandem Axle Lift enables operators like Murphy Plant, who often move machinery in one direction, to eliminate this issue."
"In the past we've tried a simple tag and single drive, but it was taking too much weight off the drive axle, the result being wheel spin when pulling away," Michael explains. "This solution is a nice bit of a kit, and it works. It's nice to have the twin drive when we're loaded, then the fuel economy when we're not."
Combined with four-way cameras and additional passenger door glazing panels, all fitted by Thomas Hardie Vehicle Services (THVS) in Chorley, and with all three Globetrotter-cabbed vehicles on full Volvo Gold repair and maintenance contracts, the Murphy team is now all set to deploy them on one of their latest contracts, the HS2 building works.
"We'll be using the trucks for road-railers mainly," Michael reports. "These run at around 40-tonnes apiece on our Nooteboom specialist trailers. I've yet to drive one loaded myself, but my drivers tell me they're pulling well. They're also very comfortable, very well equipped inside as well as, I believe, being one of the best looking trucks on the market. Overall we're very pleased indeed."