Terra Marique Delivers 4 Transformers for the Greenlink Project
STAFFORDSHIRE-BASED, ROBERT WYNN AND SONS, HAVE SUCCESSFULLY DELIVERED FOUR 170 TE TRANSFORMERS TO PEMBROKE POWER STATION BERTH, ON BEHALF OF ZUST & BACHMEIER.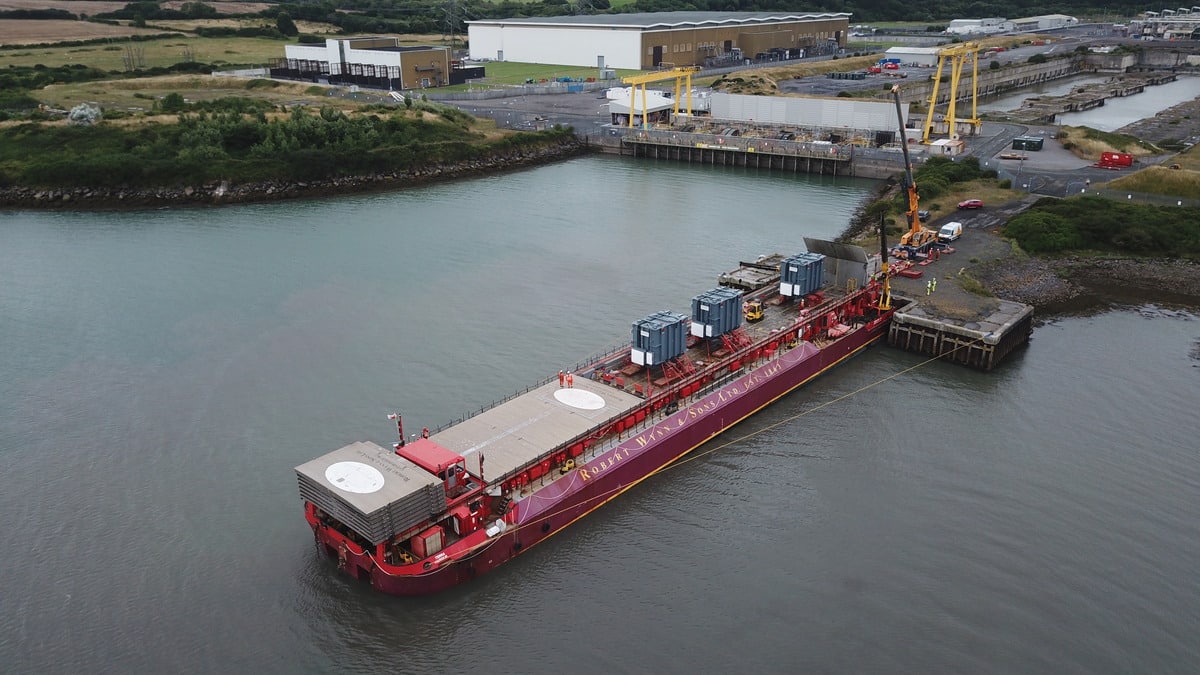 The project commenced in Rotterdam where the four transformers were loaded at Mammoet's facility at Schiedam, using a shore side crane to load the transformers on to mats and stands on board Robert Wynn's specialist heavy lift vessel the Terra Marique. The crew lashed and secured the cargo to ensure its safety throughout the voyage. The Terra Marique then set sail for Milford Haven and proceeded to the Port of Pembroke.
Upon arrival at Pembroke the cargo was made ready for discharge. Due to the tidal windows and restrictions of operation at the power station berth the offloading operation was planned over two tidal windows.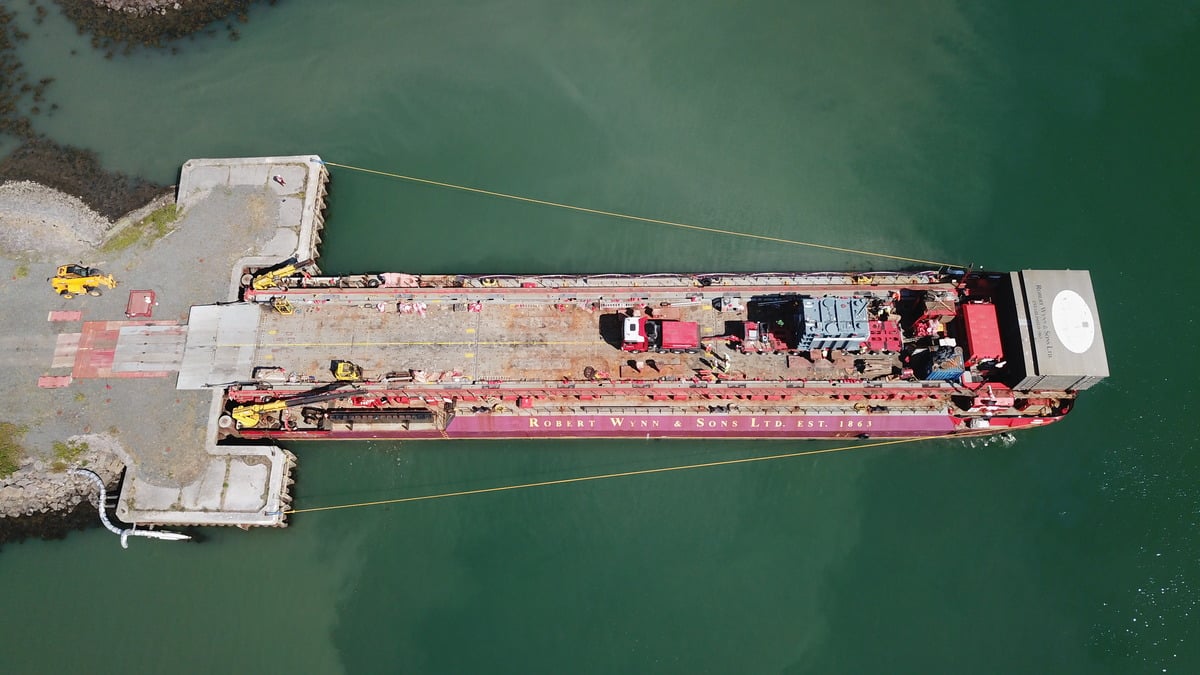 Using the Terra Marique integral dual ballast system, which is capable of pumping 40te of ballast water per minute, the vessel was positioned allowing the hydraulic roadway be raised to some 8 metres above her keel to match the corresponding quay height of the power station berth. This process was flawlessly executed by Robert Wynn's experienced crew, helping Mammoet to ensure a seamless roll off of each of the four transformers.
Following the successful discharge of the first two transformers, the Terra Marique returned to Pembroke Port overnight to return to the power station berth the following day for the offloading of the remaining two transformers.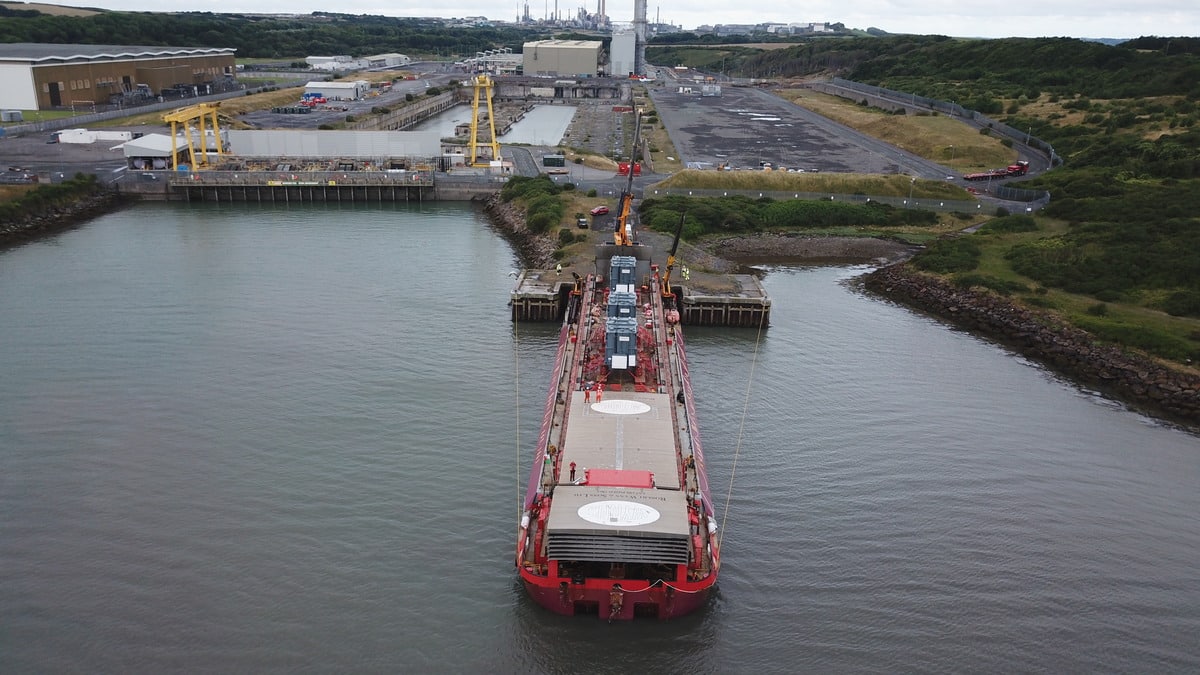 Reflecting on a job well done, Andy Manners, General Manager of Robert Wynn and Sons, said, "We are incredibly proud of our team's dedication and professionalism in successfully delivering these transformers for our client, Züst & Bachmeier. This project showcases the capabilities of our vessel Terra Marique and reinforces our commitment to delivering excellence in every operation we undertake. We were part of a fantastic project team."