Zero Emission Option Now Available for Any SPMT Transport
STARTING TODAY, MAMMOET OFFERS A ZERO EMISSION OPTION FOR SPMT TRANSPORT, COMPATIBLE WITH ANY TRAILER IN ITS FLEET.
This development has been made possible through a conversion process for SPMT power pack units (PPUs), which replaces the diesel powertrain inside existing trailers with an electric alternative.  Once retrofitted, each trailer combination has comparable power to existing industry standard units.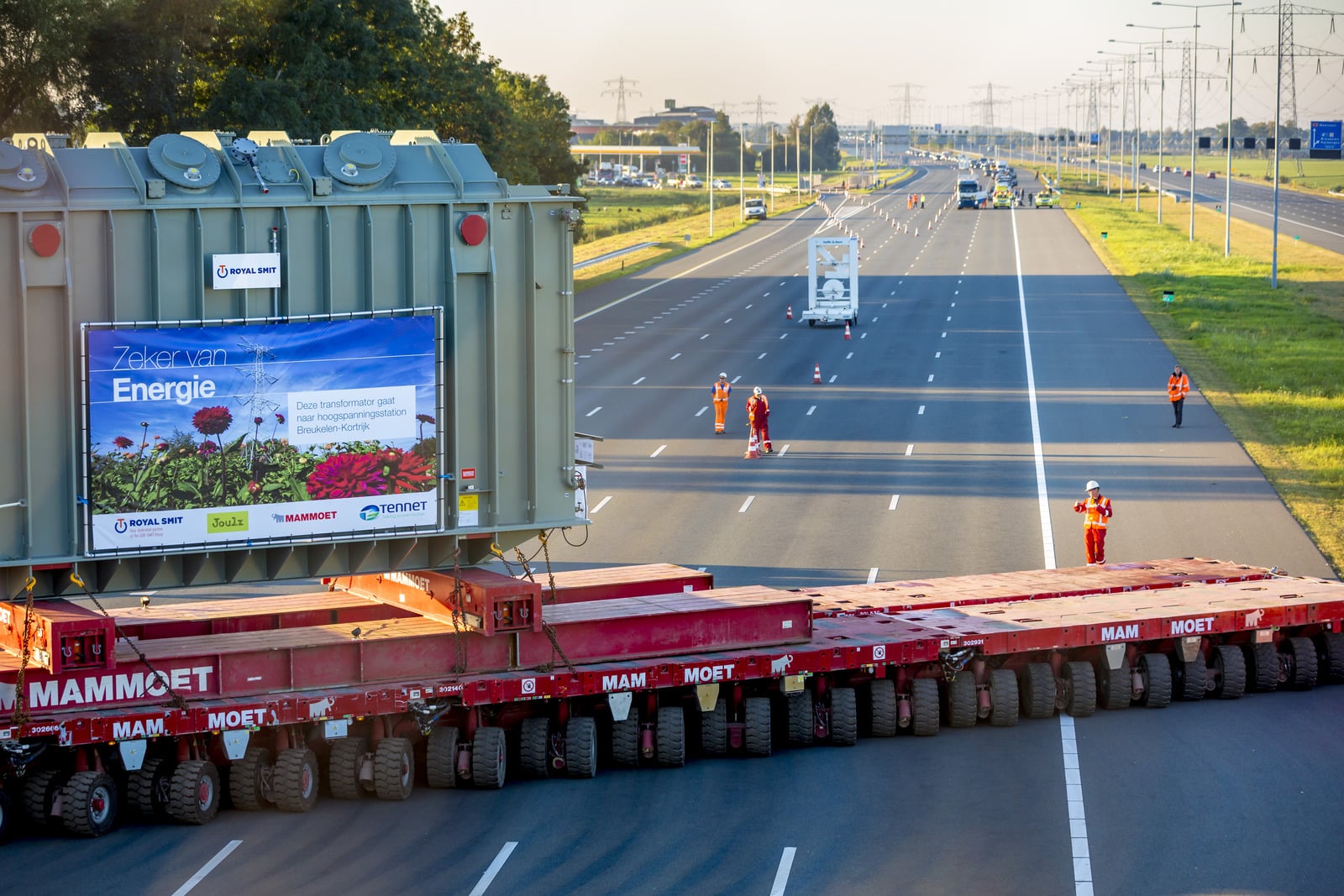 The PPU vastly reduces noise levels at project sites, resulting in a safer and more productive work environment for customers and colleagues.  Communication between staff is clearer, while at locations where sound restrictions are in place longer operational windows are now possible.
The system represents another step towards zero emission on site, eliminating the carbon footprint of SPMT transport entirely.  This allows customers to meet increasingly strict environmental legislation more easily, reducing the impact of transport phases on surrounding communities and infrastructure.
Retro-fitting existing SPMT fleets cuts down on both waste and additional fabrication, compared to sourcing new zero emission equipment.
This solution was part-financed by the DKTI, a Dutch government program to develop climate technologies and innovations in logistics.  Mammoet worked with a leading provider of zero-emissions powertrains for heavy industry to bring the electric power pack solution to market.
Developed by Mammoet in 1984 and with over 40,000 axle lines in use globally, the SPMT, or Self-propelled Modular Transporter, revolutionized heavy industry by maneuvering practically any load safely, efficiently and with precision.  This next step in its story will be just as significant, reducing their CO2 and NOx emissions to nil and pointing the way towards a sustainable future for heavy transport.